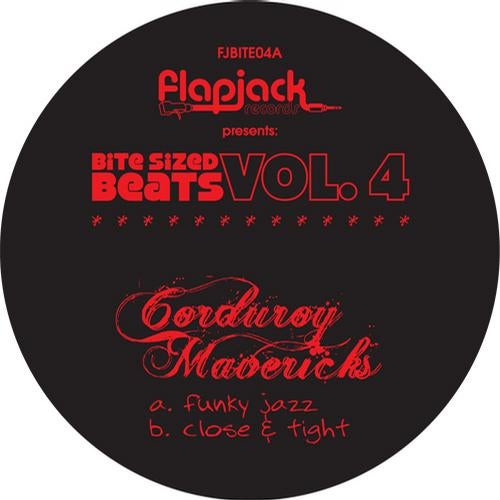 Release Date

2011-11-08

Label

Flapjack

Catalog

FJBITE04
Flapjack Records is proud to present the 4th release in a new off shoot collection of 7 single vinyl pressings entitled Bite Sized Beats..yep thats right, the tiny little records that used to have big holes in the middle and played at 45 rpm, thats what these releases will be pressed on. Only these records will have the standard sized pin hole and have a full 6 to 7 minute house track on each side that plays at 33 rpm. But arent 7 records low in volume you may ask? Truthfully they are lower in volume than 12 pressings, but ironically are mastered at a higher volume than digital releases and sound super warm and great! Its a big sound on a smaller format which is why the name Bite Sized Beats suits it well.

Bite Sized Beats Vol. 4 brings back the Kentucky fried duo Corduroy Mavericks to partake in a deep fried fandango. Some jams are fantastically tasty on their own just like a lot of your favorite foods, but sometimes you take that extra step by battering it, and throwing it in the deep frier till its a nice golden brown. That is just what C-mavs did to a Stevie Wonder classic on their crispy bit Funky Jazz. They fried that bitch up just right and shot the flavor units through the roof just like the miracle of a deep friend twinkee.

In the bottom of the fryer is the battered bomb, Close & Tight. This crispy bit of goodness is seasoned just right with a perfect amount of electric piano, and filled to the gills with some serious flappin slappin bass. This is a perfect party popper to keep your guests and your dance floor phat and tons of fun. This Kentucky twist really takes a good thing and makes it ten times fried batter, I mean better.

So if you want a full on cardiac explosion on the dance floor, fry up a bit of some Bite Sized Beats Vol. 4. Crunchy, but smooth, and filled with flavor. Corduroy Mavericks know that everything just tastes better after a good deep frying.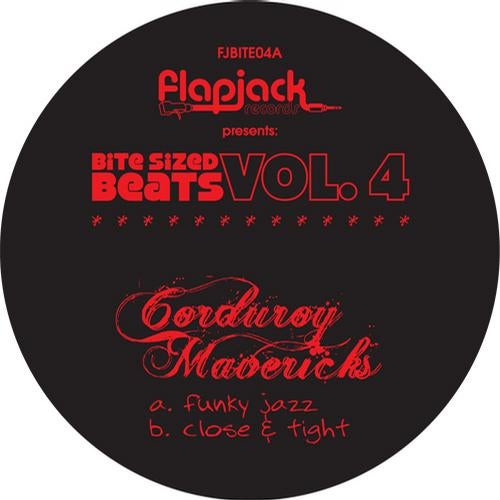 Release
Bite Sized Beats Vol. 4
Release Date

2011-11-08

Label

Flapjack

Catalog

FJBITE04