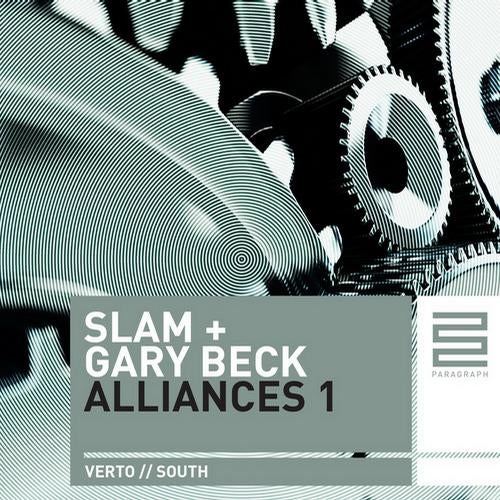 Release Date

2012-04-30

Label

Paragraph

Catalog

PARA014
The new 'Alliances' project will see Slam co-producing with friends and peers from around the globe, beginning with Gary Beck, Pan-Pot & Italo Boyz.

PARA014 sees Slam embark on their first 'Alliances' project with fellow Glaswegian, Gary Beck. As two linchpins of techno the product has a lot to live up to. The result of this collaboration is a controlled blend of drive and groove primed to work the dancefloor.

The opening track on the EP, and the series, is the uncompromising 'Verto'. Ravey synth-lines and snares rolls flow in liquid swells of suspense and tension as the track pushes forward in its stripped and organic form.

The AA-side, 'South' oozes groove and restraint, albeit at a slightly slower pace. The 'South' bassline retains the drive, and is steady and rolling, flowing back and forth throughout the duration. Hovering synths and a spine-chilling vocal are utilised at the breaks allowing the track motion and lucidity.

This first in 'Alliances' series sets the bar high, with a no-nonsense approach to the dancefloor.