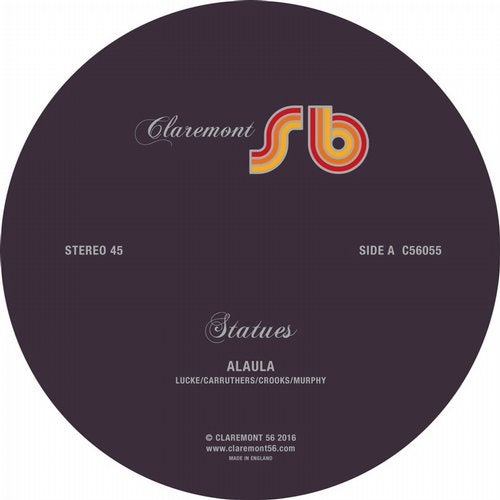 As Claremont 56 speeds towards its' ten-year anniversary, label founder Paul Murphy continues to champion little known producers and previously unheard artists.

Over the past 12 months, the label has showcased material from rising talents such as Bella Figura, Simon Peter, Paraiso and Oma & Amberflame. Now, Claremont 56 is adding another new name to the roster: Statues.

Essex-based trio Bradley Lucke (production / bass / percussion / keys), Mark Crooks (keys / production) and Grant Carruthers (vocals / guitar) has been making music on-and-off together since they were teenagers, and last year decided to come together under the Statues alias. They submitted a number of demos to Paul Murphy, who was so impressed by what he heard that he offered to help produce and write an album with them. As debut singles go, "Alaula" is stunning. Reminiscent of many softly spun moments from the Claremont 56 back catalogue, it builds slowly and breezily via subtle waves of organic and electronic instrumentation. Carruthers' impassioned vocals pop in and out of the mix at opportune moments, peeping above alluring acoustic guitar, bass, synthesizer and Rhodes parts. Throw in tumbling, life-affirming piano lines and swelling cello parts - both provided by friend-of- the-family Robin Lee of Faze Action - and you've got another nearperfect chunk of sunset-friendly, horizontal brilliance. On the flip, Murphy dons his familiar Mudd alias to provide a superb Piano Dub. Building the action around a sparse, delay-laden percussion track, Murphy teases out the track's most potent moments, in the process creating something that lingers even longer in the memory. Lee's superb piano and cello work naturally takes pride of place, as Murphy expertly emphasizes the track's impeccably atmospheric nature.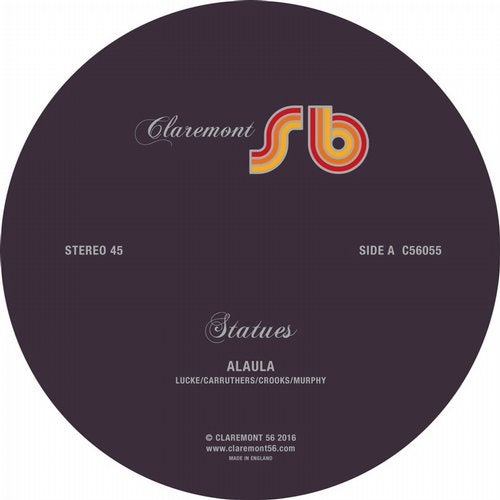 Release
Alaula