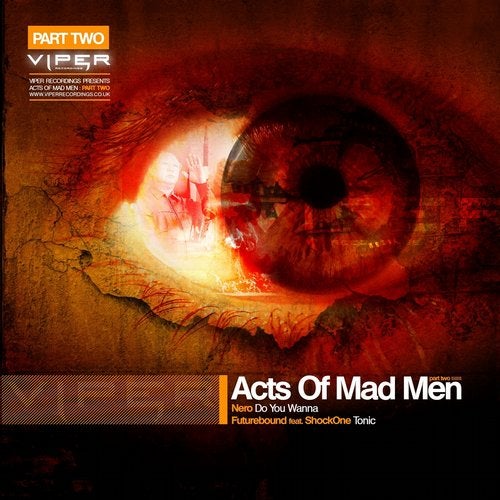 Part 2 of Viper Recordings' immense compilation album 'Acts of Mad Men' is here, and boy is it a big one! (as the actress said to the bishop). The album contains some of the very best of the drum & bass elite including Sigma, Brookes Brothers and Ed Rush & Optical. Not to mention the previous 12\" featuring the mighty Camo & Krooked vs. Body 'N Soul and DC Breaks.

Just to prove exactly how big in the game this LP project is Futurebound pulls out another pair of absolute bangers for this instalment. First up Nero delivers a swing-step monster that Sub Focus would be proud of. 'Do You Wanna' is a dancefloor assassin armed with triplet beats, pounding bass and a cheeky vocoded vocal sample. To call this one an anthem would be seriously underestimating it!

Next up the man himself, Futurebound, steps up alongside Shock One to craft a stunning euphoric slice of electro house influenced drum & bass. Tight beats and trademark high production values shine through as the duo roll out a sublime blend of synthetic overtones all laid over a backbone of chest warming bass.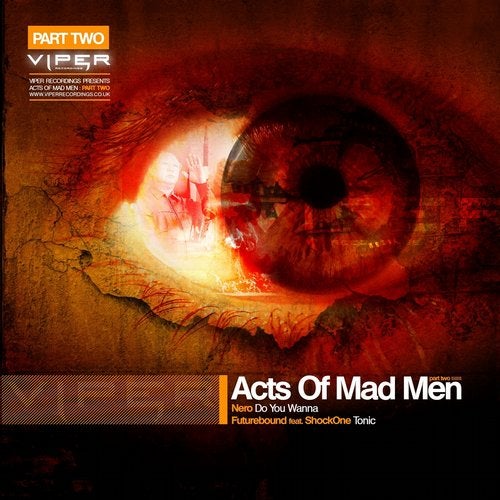 Release
Acts of Mad Men (feat. ShockOne) [Part 2]