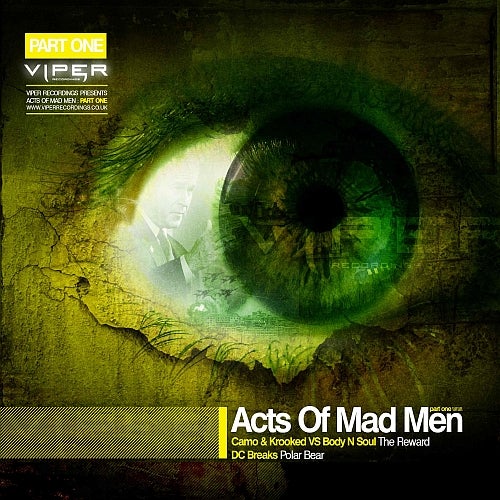 Having seen releases from some of the hottest artists on the drum & bass block, Futurebound's Viper Recordings has gained a reputation as one of the scene's strongest labels since its inception just five years ago having released some of the biggest tunes around, not least of all Matrix & Futurebound's immense 'Universal Truth' album in 2007.

And now Viper is set to cement that reputation even further with their biggest project to date the 'Acts of Mad Men' LP, a cunning compilation stacked full of huge tracks from even huger artists including Matrix & Futurebound, Brookes Bros, ShockOne, Ed Rush & Optical, Sigma, Nero, Metrik and many more.

Leading the way on the first instalment of this project come Camo & Krooked who've teamed up with fellow Austrians Body & Soul to deliver 'The Reward' a track which has been smashing up raves all over the world. Uplifting house vibes mash up with tough drum & bass beats and a huge electro influenced bassline… it's no wonder this track's already been branded an anthem!

On the flip DC Breaks come more than correct with 'Polar Bear' as skipping beats and a nifty arpeggio get things moving before one of the biggest drops this side of the Grand Canyon slaps you in the face like a woman scorned (thank your lucky stars it wasn't a polar bear!).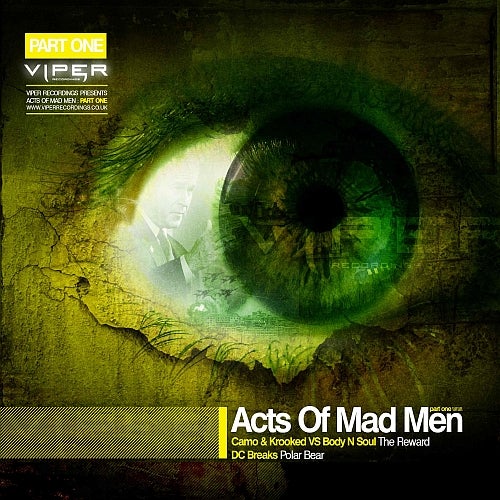 Release
Acts Of Mad Men (Part 1)