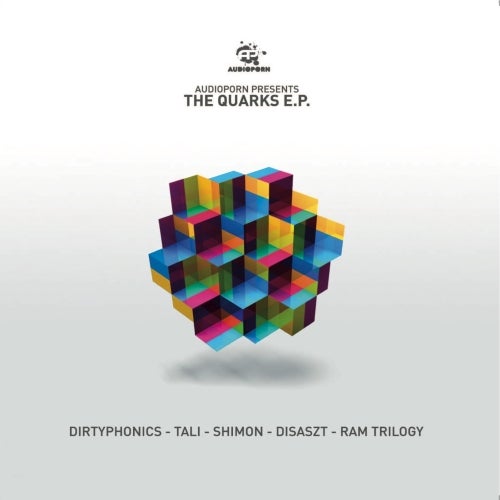 Release Date

2009-03-26

Label

Audioporn

Catalog

APORN005
Scene stalwart Shimon presents the fifth installment of his burgeoning Audio Porn label and it
looks to be the biggest one yet, featuring four slamming tracks from exclusive signings
Dirtyphonics, the legendary Ram Trilogy, Disaszt and of course Shimon himself.

The title track 'Quarks' from the Parisian Dirtyphonics crew is a crazy half-stepping, dub-
stepping madman of a tune that proves you can never have too many drops in one track! Crisp
production, thumping bass, an electro-house inspired synth riff and three or four different
breaks make this a breath of fresh air on any dance floor. We dare you not to move to this!

Then the guys team up with the first lady of D&B, MC Tali, for 'The Secret'; a more straight
forward slice of vocal-led beats to get the hands in air and the feet firmly on the floor. Again the
production is tight and proves this French foursome have a lot more to come.

On to the second 12" and Shimon teams up with his old pals Andy C and Ant Miles under their
Ram Trilogy guise to produce the dirty, low slung funker 'Asylum'. If you've been out over the
last six months you won't have failed to hear this with it's head numbing intro and undulating
bass drop that just rolls and rolls as only a Ram Trilogy track could. Awesome stuff.

Finally Shimon teams up with Disaszt from Vienna's Mainframe crew to create 'Lightspeed', a
colossal piece of techy no nonsense, heads down drum and bass to keep the ravers stepping
'till the break of dawn. It's Audio Porn and it's filthy, just how we like it!

All tracks have seen support from the likes of Andy C, Shimon, Grooverider, Hype, High
Contrast, Red One, London Elektricity, Annie Mac (Radio 1), Zane Lowe (Radio 1) and more.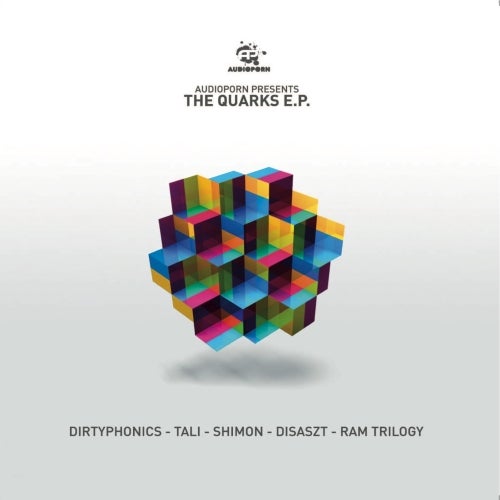 Release
The Quarks EP
Release Date

2009-03-26

Label

Audioporn

Catalog

APORN005