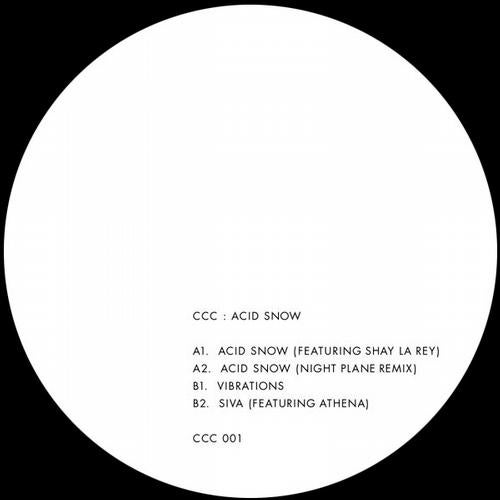 CCC announces the release of ACID SNOW, the first EP of original CCC material.

The a-side contains ACID SNOW. A raw, leftfield acid house ode to New York in 2011, ACID SNOW speaks to the Young Men with a Future and tells them not to delay, the city is waiting. Fuelled by classic 303 tweak and propulsive analog drums, ACID SNOW plateaus in a guitar-heavy finale that conjures the spirit of the citys No Wave sound ACID SNOW is no wave house, no house, acid rock, acid not acid, Armando on No New York, Sonic Youth at The Warehouse in Chicago. Out of love for the future, it lays down dynamite on the cornerstone of tradition.

The late local artist Dash Snow appropriated words from the New York Post for his work, which reflected the transience of meaning: here one day and gone the next. CCC re-appropriated phrases taken from Dash Snows works for lyrics (sung by Shay La Rey) the same way that U2 reclaimed Helter Skelter after Charles Manson stole it from The Beatles. In the world of CCC, ACID means: rip it up and start again. CCC also provides two remixes which rip up ACID SNOW: CCCs own Night Plane drags it by its throat down into a subterranean warehouse rave, and a forthcoming version by Belgian firebrand Mugwump transforms the tune into a disco monster that is already earning accolades from the likes of Ewan Pearson and Magda.

The b-side contains two tracks of SHAMAN HOUSE, a form of psychedelic dance music designed to imprint messages directly in the listeners thoughts. VIBRATIONS is the story of a mind warp. Over a hypnotic, tribal house groove, multiple vocal samples collide: taken from films, home movies and scientific experiments on LSD, they form a cut-up account of psychic communication. SIVA is a prayer to the goddess. Strains of dreamy psychedelic rock drift through its hippie-commune drum circle. More disembodied voices announce mysterious events. The acolyte Athena reads the Mahamrityunjaya Mantra to the three-eyed one. The prayer ends in an ocean of blissed-out organ drone.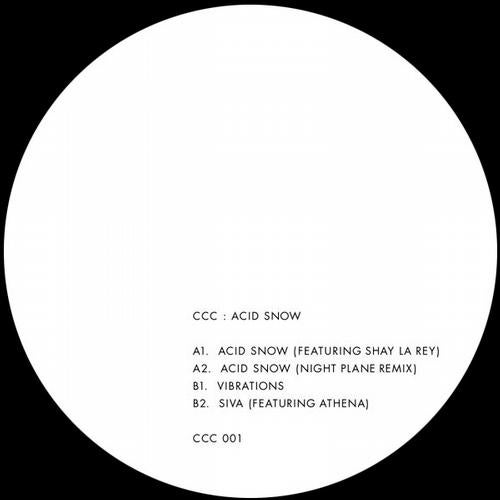 Release
Acid Snow