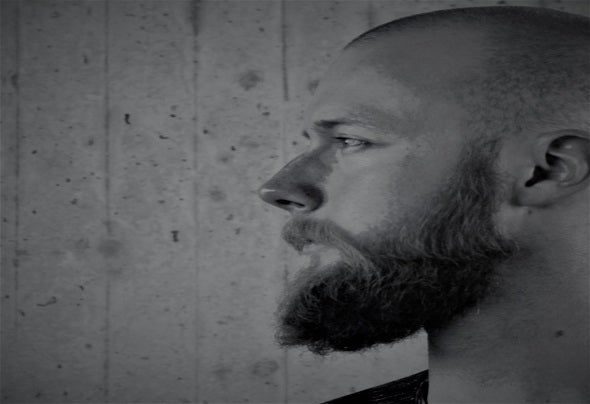 Darkness is the motto! With heavy beats and mysterious melodic elements, 'Van Tronberg' snatches you right into the depths of techno in his tracks as well as in his live performances. A world far from everyday life. He sets no limits to creativity. 
"Music is my way of expressing myself. Positive reactions of people, either in the club, at home or wherever else drive me further." The 21-year-olds love for music has been discovered early. At the age of 7, he began to take keyboard lessons. "In the course of time I realized that creating my own ideas, melodies and sounds is a lot more fun for me, because I feel free to let my thoughts and emotions run free", the musician states.
At the age of 17, 'Van Tronberg' decided to buy a synthesizer from his rst hard-earned money – he could not have guessed what huge impact this would make at the time. Enthusiastic and fascinated by the possibilities offered by todays technology, even more equipment like his rst own DJ console got accomodated. First productions and smaller, local gigs followed right after. In the same year he visited the legendary "Nature One" festival together with friends for the rst time. "It was more or less random!", Van Tronberg utters with a big grin on his face. 
"A ticket got available spontaneously and that's where I came in. Thank god, because this festival is shaping my music to this day and I'm looking forward to it every year." The ambitious DJ and producer discovered his great passion for techno music right there. A passion that burns in him to this day. After hard work on his productions and live pervormances, the name 'Van Tronberg' arose. The Bavarian musician used the name of his ancestors. "I think 'Van Tronberg' describes my musical style as well as my nature and my background. Everything that makes me a person, an artist – that is why I decided to go for it." Being overwhelmed by loads of positive reactions, he does never rest on his oars. Because that is just the beginning!