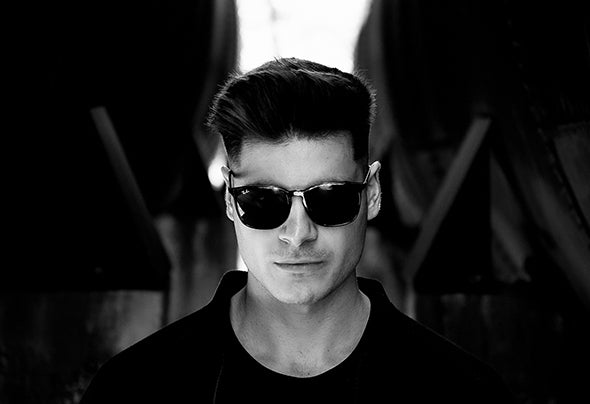 In amongst an immersive path of industrial inuenced cerebral techno, Dean Zlato honours the worldly inspiration he takes quite literally. Born and raised in Sydney, where Australian underground sounds are ourishing with sheer uniqueness, the map calls for an outspoken pin on Zlato, bringing him to the very point where his true dark and industrial techno traits rise, as he can go from 128bpm to 140bpm in a blink of an eye, bringing to any party those proper warehouse vibes. 
With an ear to the ground, his after hours approach to music hones into a thoughtful curation of music enthusiasts from Australia to the world, introducing scintillating studio works ready for devotees. Taking vast revelation from Adam Beyer, the Drumcode ethic alongside pioneering icons from Pan-Pot, Slam, Amelie Lens and Len Faki, his tune is solid and signature sound well dened.
Bearing music to the masses, Dean Zlato delivers his very own podcast show 'DZ Radio', already with over 55 episodes online, emphasising the inspiration he takes from music journeys around the world like Amsterdam Dance Event and back to Sydney. Showcasing hard-hitting techno in its nest form and no-frills fervor, there is a sure- re beauty to latch onto with him.
Apart from his seamless mixing skills and hectic performance, he is also a talented producer and is always playing his unreleased tunes at his gigs, so don't even bother using Shazam during his sets. He is denitely a techno gun to keep your eyes on.