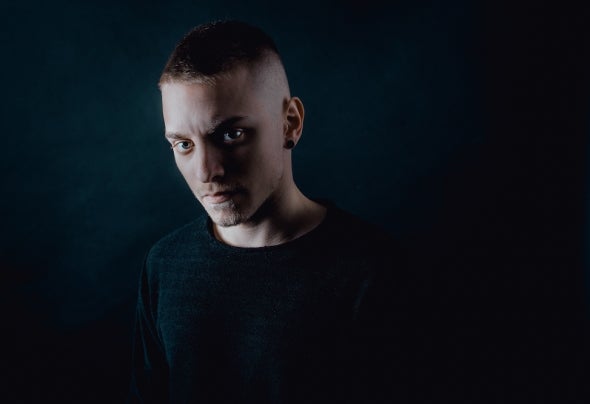 Dimitris Danopoulos aka D-Vibe is an upcoming DJ/Producer and also Radio Host from in Athens-Greece.
From a very young age, he travelled from the worlds biggest techno festival stages to the most intimate underground clubs that modern techno pumped out. This was his internal trigger to emphasise on his DJing skills and follow his passion for electronic music.
D-Vibe rise was a result of his dedication to techno and his connection with the crowd as he spent a lot of his time clubbing while expanding his own musical horizons. 
He was inuenced by electronic music giants like Richie Hawtin, Luke Slater,
Ben Klock, DVS1, Chris Liebing, Dubre and that was the decisive factor to ebrase the underground techno movement and develop his own on-stage sound signature. 
D-Vibe despite his age has proven himself as a mesmerising performer as he can adapt and evolve to t in different styles of electronic music. 
He has established himself in many of his region's clubs and collaborated with
top Greek DJs and also shared decks with some of the hottest world-class artists of techno & tech house scene like Tom Hades,Pig &Dan,Luca Agnelli, Mark Reeve,Spektre,Alberto Ruiz,Steve Mulder,Carlo Ruetz just to name a few..