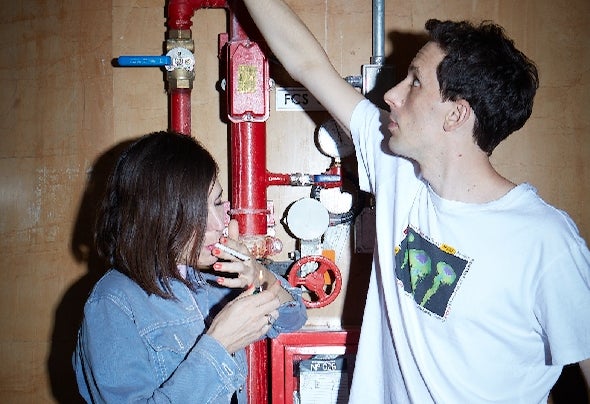 Carisma (Caro + Isma) is the sum of Carolina Stegmayer and Ismael Pinkler, electronic music producers, djs, radio hosts, curators and lovers from Buenos Aires. They are a key in the Argentinean underground scene working both on music and other artistic disciplines like contemporary art, lms and performances. 
They've released most of their music on Cómeme, two EPs and many participations on the label ́s compilations. Their debut album "Gratis" was released by Dengue Dancing in 2017 and came out along with a three Remixes EP series featuring artists like Mr TC, Ana Helder, Djs Pareja and Theus Mago. They ́ve also released their music and remixes on labels like Huntleys & Palmers, Belters, Discos Pato Carlos, Duro, Fabric, Edit Service from I'm a Cliche and Motorik. 
They have played at icon clubes like Salon Des Amateurs, About Blank, Griessmühle, Institut für Zukunft, Moog, Le Petit Bain, Le Sucre, Topaz Deluxe, Hard Pop, Traición, Recreo Festival, Dengue Dancing, Fun Fun and Loca. 
A portrait of their dj style can be seen in sets streamed by Boiler Room (London, 2014 and Santiago de Chile, 2019) and also a Red Light Radio session in Amsterdam in 2017. 
Carisma have just started a new project for this new decade beginning: Amplio Espectro (wide spectrum), a label for a year with monthly deliveries and digital distribution by Kompakt Records. The rst release of the label is Carisma ́s second album called "Escenas".