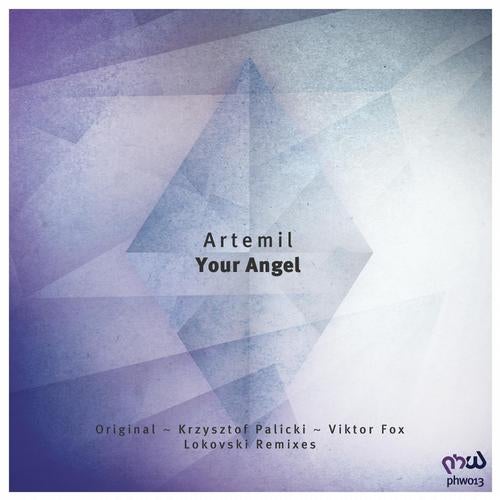 Release Date

2012-12-20

Catalog

PHW013
This time we are to treat your ears with a production from a very talented producer with his base in Russia. Being around for quite some time now and slowly building his name, Artem Starks aka Artemil is a welcome addition to our label. Here he delivers a nice pumping progressive trance track called "Your Angel". With throbbing kicks, big bass chords and some magnificent melodies, we are certain that you will be delivered something special here to use while driving the tempo up in your sets, pure class in our opinion.
First out on remix duty is a welcome return to one of our closest friends to the label, Krzysztof Palicki, the young and talented producer from Poland. With the incredible talent to build the biggest bass lines around, we welcome you all to another stunning piece of fresh loaded progressive trance from the young talent that we have so high hopes on. With some superb work on the pads and a great add with the melodies, he delivers what we feel is something really special here and that has the "Palicki touch" for 100%%. It's just awesome stuff once again from this mighty talent!
Next up is an interpretation from one of the label owners of Latvian label, "Decimal Lightness". We are overwhelmed to be able to welcome Viktor Fox to the label, a producer we have been following over the years and that we feel delivers every time he comes with a new production to the digital stores, we just want to see more of them. Here he is with a twisted rework of Artemils original. It contains some really driving bass sounds and of course some truly magnificent melodic lines to keep the track evolving through the process. We totally love this take on the track and couldn't ask for more really.
Last out is the talented producer that goes under the alias of Lokovski. Here you will have a more laidback and relaxing interpretation, but by no means a slow and none interesting remix, hell no!
You will have some razor sharp bassline built up for you, layered up on that is some crisp pads that is working through the track and on top some new added on cool arpeggio melodies to make a superb product with the sweet percussion work already being there. During the break you will see the very raw talent of this producer, were he definitely uses the original idea from the track, but also delivers a very personal style to the track that we love from start to finish, it's just brilliant. All together a wonderful release including material for all people loving the progressive expression through music, thanks all of you for making this happen!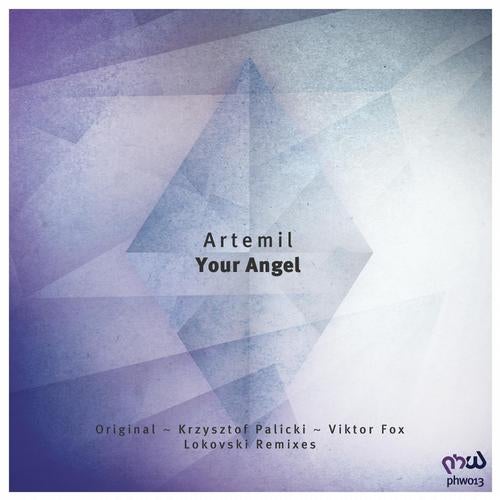 Release
Your Angel
Release Date

2012-12-20

Catalog

PHW013