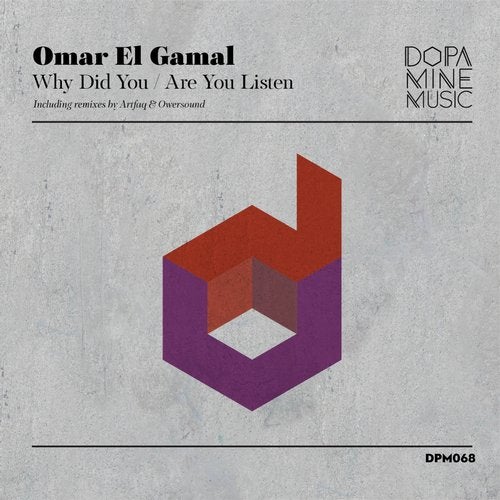 The 68th release on Nikko.Z's Dopamine Music welcomes Omar El Gamal back to the label for a new EP. The Miami based artist last appeared on the Greek imprint in October of 2013 with his 'Rave Over' and 'Burning Man' double a-side release. The long time favourite of Hernan Cattaneo and Markus Schulz has since had his work showcased on premier progressive imprints Movement Recordings and Sound Avenue. Now making his long awaited return to Dopamine Music Omar presents his 'What You Did' EP alongside remixes from Artfaq and Owersound.

Omar's style has constantly evolved over the years but the mystical charm of his productions has never wavered. On 'What You Did' we get more of that deep, meditative magic as rippling waves of bass and gaseous atmospheres begin the haunting journey. Airy melodies bring further intrigue as the break approaches before fully stripping down into a cavernous heaven. Warm swells and trails of sonic dust enlighten the mind as the groove returns and it's hypnotic resonance takes you home. The companion piece 'Are You Listen' comes in deeper, trippier and just as engaging. Backed by a swing heavy groove a vocal narrative soon tantalizes the senses as driving drums wrap around the framework. Wavering electronics bring wondrous cosmic appeal with a sombre break shifting the mood once more towards a gorgeous finale.

The lone interpretation of 'What You Did' is provided by Artfaq who are returning to Dopamine Music for their second appearance. The Argentinean duo last appeared on the Greek imprint in August of 2016 with their 'Coral' EP and have also delivered great productions for Golden Wings Music. Now following an EP for Lowbit Records to begin the year they return to Dopamine and deliver perhaps the best remix of their career taking 'What You Did' into more progressive minded territory. Chunky grooves, fluid rhythms and wispy vocal elements bring an electric vibe early, carrying the track with ease into the main break. Here the vocal narrative expands into cross cultural territory, enlightening the mood and setting up a massive finale. Definitely one for the Hernan Cattaneo and Sudbeat fans out there.

The release concludes with Owersound returning to the label for his third appearance. The Russian artist formerly known as Arthur Minnahmetov has made major waves since launching the new alias in 2015. He delivered his 'Baya' EP for Dopamine just over a year ago and now returns with a brilliant remix of 'Are You Listen' to close the release out. For as charming as the original was Arthur has brought his own unique twist making it more emotive and otherworldly sounding. Swirling atmospherics and granular textures drift endlessly in psychotropic delight while a tight, punchy core keeps your attention firmly on the dance floor. A wondrous interpretation from Owersound which rounds out a fabulous release from Dopamine Music. Don't miss it.

Review by Mitch Alexander (Change Underground).
Artwork by Dimitrios Papanikos.
AandR by Christopher Fafa.
Distributed by Proton.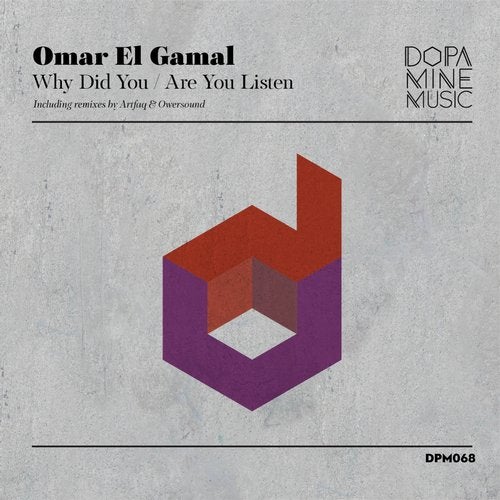 Release
Why Did You / Are You Listen