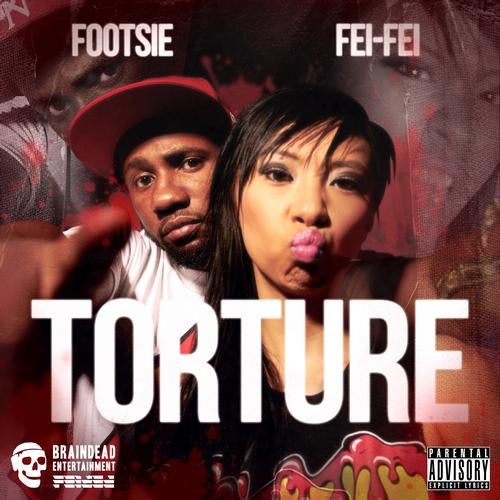 Torture is the long-awaited smash collaboration between legendary Dubstep and Grime MC Footsie and LA's bad girl, Fei-Fei. Torture looks set to take the underground by storm; marrying the disparate LA and London Dubstep sounds.

Captivated by the locomotive energy of Footsies 1 Spliff (5/5 Mixmag), Fei-Fei immediately got in touch with the East-London MC asking to collaborate...

Torture was the result.Fei-Fei's aggressive bass loops and rap drums underpin and accentuate Footsies hype-inducing lyrics perfectly; ensuring each of Footsies punch lines land home!

Oxford's LAXX is on remix duties, taking Footsie's lyrics, dropping them over a haunted tech-influenced riddim and twisting it all into a hard, decrepid banger. No wonder he's being co-signed by everyone fron N-Type to Mista Jam.

Torture is the latest single from the up-and-coming Braindead Entertainment label and Fei-Feis own imprint Feided, and even as we approach the end of the year, it wont be the last.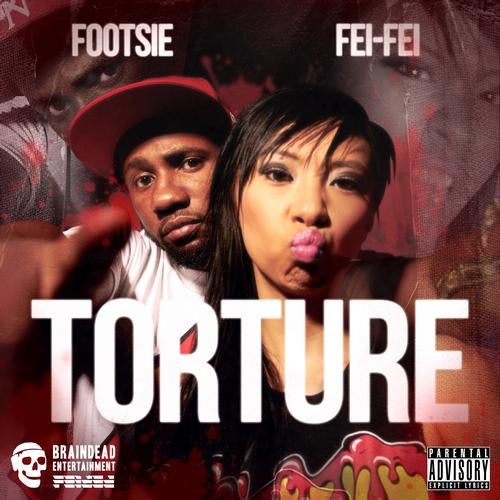 Release
Torture