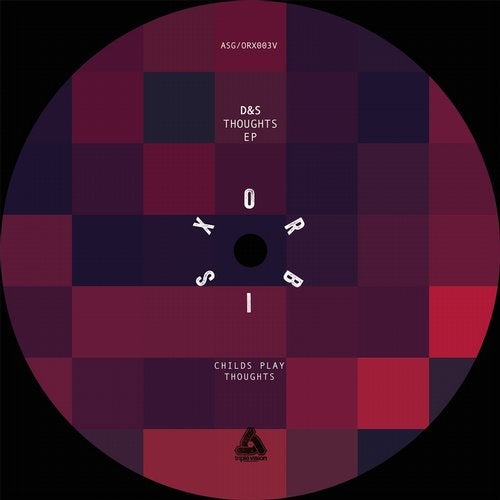 Release Date

2017-10-06

Label

Orbis X

Catalog

ASGORX003
Orbis X is a sublabel of Orbis Records and will be mainly focusing on softer yet often usable as DJ material for the broader mass interested in Electronic music. This sublabel is an extension of Orbis Records softer, more melodical and experimental side. Music will be ranging from house, dub, chicago over melodic acid and even breaks. Not any track makes it to this sublabel if it can't stand on its own and stand the test of time!

We warmly welcome the Dutch duo Dennis Pors & Stephan de Bruijn to OrbisX.
New fresh talent, ready to conquer the world.
We feel obliged to support these fine gentlemen to get their music spread across the globe.

Dennis & Stephan know each other through their musical perspectives. They share a similar taste for music, Detroit techno.
Before they worked together, Dennis experimented with deep house through digital synths and learned the ins and outs of programming music in Logic.
Stephan was well known with the Detroit techno scene. His passion goes out to well balanced electronic music with hypnotizing emotional feeling to it. Add a layer of atmospheric grooves on top of that and you have the perfect blend to potential timeless music.

Soon enough they made the switch to analog gear to be able to create a cleaner and better sound.
After three years of hard work, they have reached the sound they were looking for.

And this is it!
Their debut on vinyl.

D&S servers a full EP called Thoughts EP. A great cocktail of dreamy and diverse electronic tunes.
This EP fits well in the back of any DJ bag to warm up the place or fix the atmosphere on roof-top bar in NYC.
Smooth cruising, roof down car music or background music on a spring night with a summery breeze.
This EP is amazing and works best on a big sounds systems and major festivals!


'Childs play', what's in a name.
Nothing like that melody.
Creating a generously opening atmosphere, but actually brilliantly mixed creating the perception of simplicity.
Groovy, acid touches and funky. Can't keep still when being played. A-track for sure!

'Thoughts' might have a dark feel to it but evolves in a very uplifting track in just a few moments,
making it very bright and fun to play. Shed light to the place, should have been a great title as well,
but thoughts is the best name for this track. The story in this track is definitely there to be told and listened to.

'Edge Of Insanity' kicks of the B-side.
Goosebumps, as from the start. Building up slowly to a very melodic and yet simply track, it's the perfect translation for a sunrise at the beach.
Potential Ibiza hit if you ask us.

'Submission' is a track straight out of a movie.
Clever, nice build up, dreamy, spacey and above all so amazingly subtle.
This is what falling in love should sound like.


We're humble. We're amazed. We're honoured to host D&S.
We hope this duo gets the attention they deserve with this EP.
Full support for Dennis & Stephan.