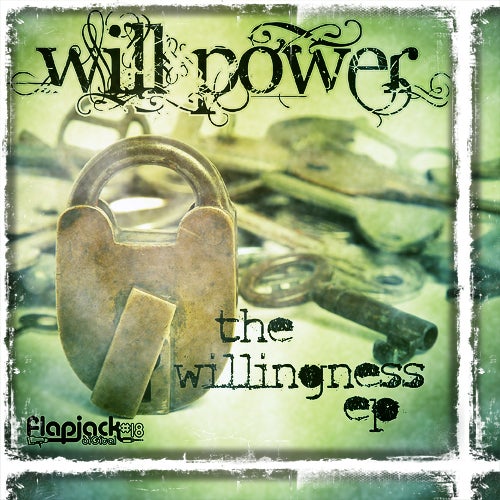 Release Date

2011-01-04

Label

Flapjack

Catalog

FLAPD18
Its getting colder outside, but just in time to warm yourself by the fire with the next batch of Flapjack Digital tunes. Straight out of the oven and onto your plate is a nice, deep, and warm EP from the UKs Will Power. He delivers us his seasonal cookie recipe The Willingness EP on a silver platter piled high with sugary delights. Best served warm right out of the oven, this EP will work great with any meal, snack, or dance floor experience. Be sure to share this one with a dance floor that is close to you.

The first bite is a tasty vocal cut called Papas Groove. The bass line is like sugar and butter melting in your mouth, and the vocal keeps your taste buds rolling. This one carries its weight and is sold by the case. Watch yourself cuz its very easy to eat a whole case of this in one sitting. These beats are so fat, that you will definitely gain weight.

A slightly different assortment comes from our UK friends The Littlemen, with their bakers take Papas Groove (Littlemens Buzz Vox Dub). It is good to hear The Littlemen back in the bakery, tossing up thick and chunky beats underneath dubbed out vocals and sweet & savory bass lines. A bakers dozen of The Littlemens brand adds up to 33-1/3.

Another bad creation by Will Power is his delectable delight called Monday. This tune is another smooth and creamy snack that packs a wicked groove. The beautiful female vocal over the top of a beating house beat is like the cream cheese based frosting of your favorite holiday cookies. Sometimes you dont even want to eat the cookie, but just like all the frosting off and go for another.

Last in the stack is Monday (Corduroy Mavericks Ghetto Boy Remix). C-Mavs return to Flapjack to absolute kill this remix. Take your favorite baking recipe, then add the colonels 11 herbs & spices.it may sound bizarre, but thats how they do it down in Kentucky, and it makes everything taste amazing. Make sure you grab a handful of this EP, sit yourself down in front of the fire, and get fat on some heavy delicious sweet beats. This EP is so hot you might not even need your winter coat.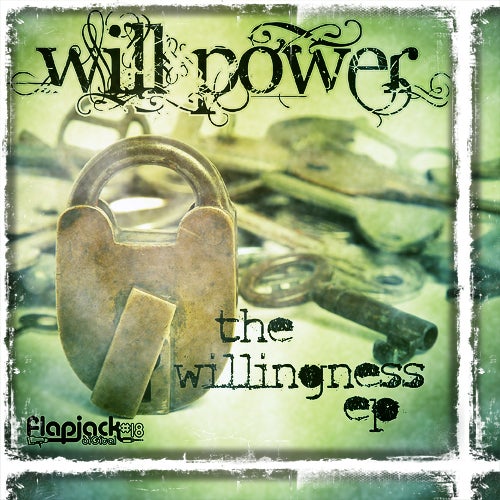 Release
The Willingness EP
Release Date

2011-01-04

Label

Flapjack

Catalog

FLAPD18