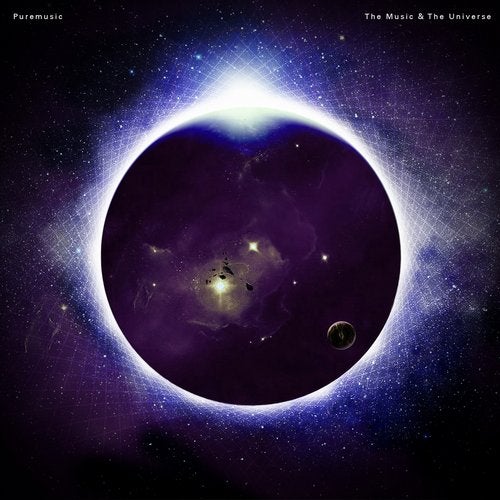 Following his successful "Purity" artist album on Silk Sofa, Latvian producer Puremusic now showcases 13 brand new tracks, the collection of which is entitled "The Music and The Universe".

"Fall In Music" kicks off the album with an array of mesmerizing synth stabs and sweeping pad lines, the combination of which creates a brilliant and enjoyable atmosphere. Previously featured on Silk Sofa with remixes from Stray Theories and State Azure, "Unsaid" features captivating arpeggio lines in numerous layers, as well as a breath-taking breakbeat. "Hypnotized" includes a unique combination of light bell-inspired sounds, well-structured string lines, and soft percussion elements that establish an enjoyable groove. The fourth song is "Close Your Eyes", which starts off with mesmerizing sweeping pad effects, as well as a unique, subtle lead on top. Later, an energetic lead makes its entrance, supported with additional sound effects. "Stars" is introduced by a lush, deep bassline, as well as an array of well-crafted arpeggio stabs. Throughout the song, the listener is presented with a truly hypnotizing soundscape with constantly changing and inspiring elements. Rounding out the first half of the album, "Superstring Theory" begins with a soothing atmosphere including a unique main lead, which is later supported by a piano sound on top. The background stabs subsequently develop into an energetic structure in the climax of the track.

A dark, hypnotizing atmosphere is quickly introduced in "Light Realm", and the listener is presented with numerous interesting sound effects in this interlude. Soothing pad lines introduce "Planet Earth", in which a delightful piano melody emerges later. Sparkling sound effects and subtle percussion elements provide additional texture later. "Gravitational Force" consists of a truly hypnotizing soundscape, including a vast array of well-structured arpeggio lines and striking sound effects in the background. A blissful breakbeat is showcased in "Watch The Sunrise", in which Puremusic's trademark arpeggio lines are also introduced, brilliantly supported by a subtle piano line on top. "The Great" begins with mesmerizing stabs and an enjoyable breakbeat. As the song progresses, the arpeggio leads become more energetic, blissfully supported by a light lead in the background. Rounding out the second half of the album, "The Music and The Universe" takes the listener on a joyful ride through Puremusic's signature sound universe. The bonus track of the album, "Singularity", features energetic percussion elements and truly fascinating and inspiring synth stabs.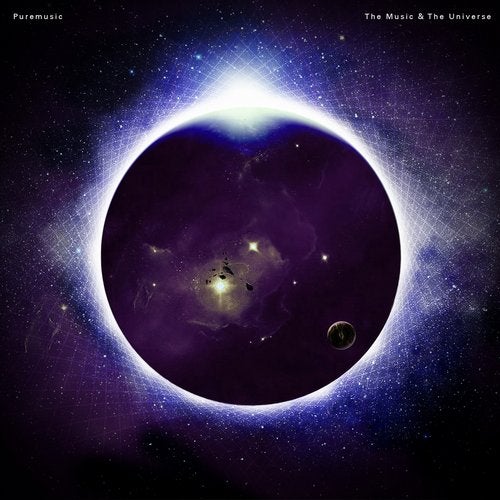 Release
The Music & The Universe