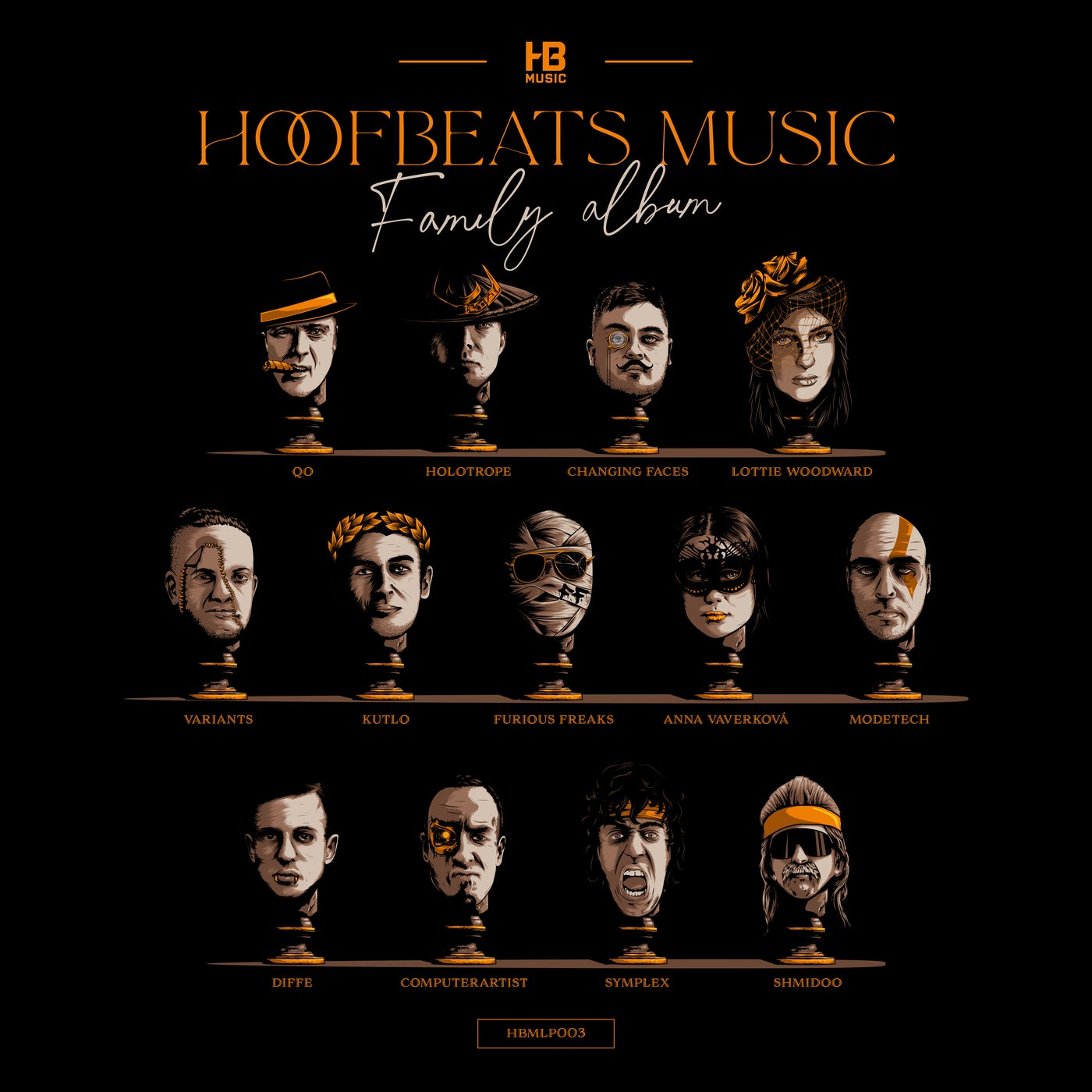 Among all the electronic music trends coming and going like waves through Czech playlists there are few constants; drum & bass is however one of them. It is built on strong foundations of tireless fans willing to dance the night away again and again, upcoming and experienced djs looking for new tracks and mixdowns, passionate promoters and last but not least labels caring for producers and giving them a chance to get their music out into the world.

One such label is Hoofbeats Music founded in 2016 by members of Hoofbeats dj crew. This lively bunch is responsible not only for monthly events in Olomouc and its surroundings with foreign headliners more often than not, but also for their own open air festivals and numerous trips to other events around both Czechia and Slovakia. That was however not enough for Petr Vicher (Qo), Marek Vehovský (Computerartist) and David Polášek (Joshu4) – after djing and producing they wanted to release their own music as well.

The first single was one of Qo's own with his long term buddy Computerartist. Members of the original dj crew provided the following releases up until 2018 the label was joined by Holotrope, Kutlo and the first truly foreign artist – french Bl4ck Owlz. Next was Changing Faces, The Clamps, Gancher & Ruin, Agressor Bunx or TR Tactics, steadily turning a local label into an international family of musicians.

It became a Hoofbeats Music tradition to put out an anniversary compilation. The first was a look back at the initial two years, offering original tracks as well as remixes and VIPs. Only two years passed when Hoofbeats assembled a mighty list of almost 40 tracks. This time however on the eve of their fifth anniversary they decided to up their game again, focusing on quality rather than quantity and bringing 13 tracks from producers fresh and well known in the family. Original Hoofbeats crew is represented by Qo, Modetech, Computerartist or Symplex featuring Nuklear MC and Holotrope is also no stranger. Changing Faces has joined forces with Lottie Woodward to make a fifth song in a row together while Furious Freaks invited Anna Vaverková into their studio. Variants already have a mark on Hoofbeats with their single The Painter / Seasons but Diffe is a completely new talent. Kutlo and Trilo close the ranks of Slovakian guests and the only remix of the whole album belongs to Shmidoo, also the artist behind the cover illustration.

The Hoofbeats Family LP brings all sorts of musicians united under Hoofbeats Music and shows their real talent. Something for fans of smooth liquid funk or brain melting neuro while preserving the main focus of Hoofbeats since the day the label was founded – hard hitting double drop ready dancefloor bangers. The spirit stays alive: to party our way with our family.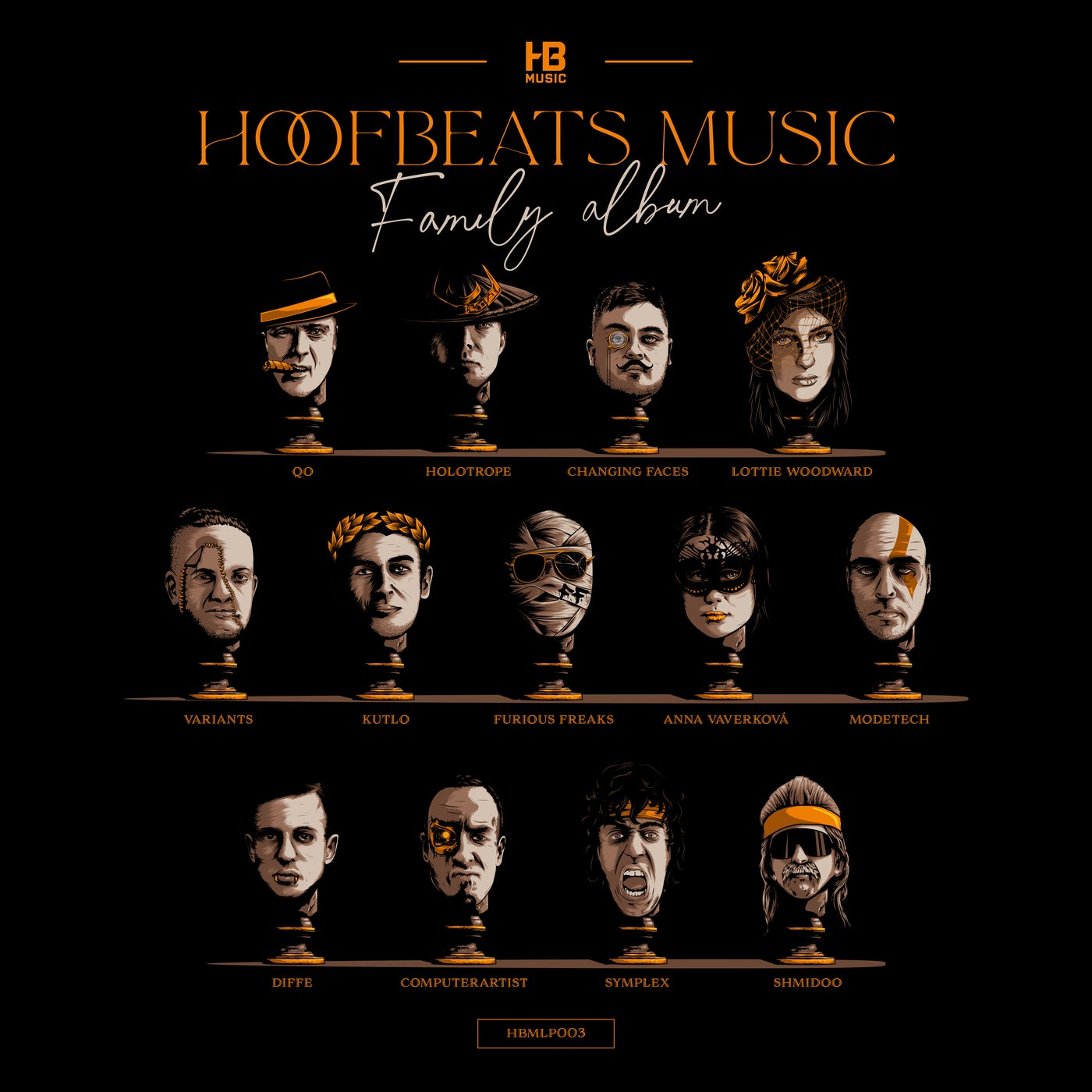 Release
The Hoofbeats Music Family Album
Various Artists

Release Date

2021-07-15

Label

Hoofbeats Music

Catalog

HBMLP03