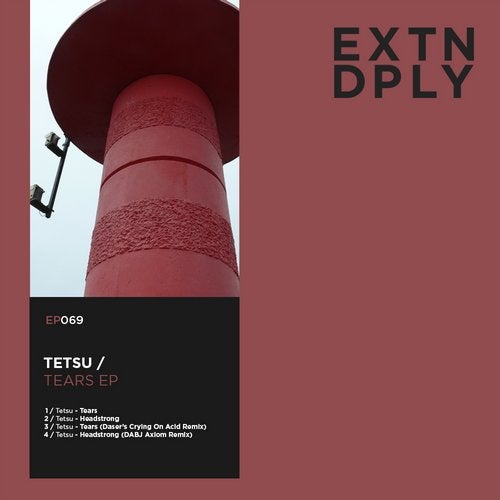 For the first release in our Summer 2018 campaign we head towards the sea and the port of Bangor to be precise.

Tetsu has been honing his skills for years, through an initial love affair with the early days of rave culture to house and techno of more recent times

On lead track Tears, he displays that love of rave breaks with the amazing addition of orchestral strings and soul edged vocals. This one has been transporting us back to the early days of Raindance, Fantazia, Mickey Finn and Moving Shadow.

Headstrong charges off on a more straight up techno route and comes out as a very robust clubby stab workout.

Dublins ace Daser takes Tears on an electro trip that twists and turns in a beautiful manner.

Scotlands finest basement destroyers the Dixon Avenue lads bring Tetsu to the Glasgow warehouse afters for an acid workout that is truly for the headstrong.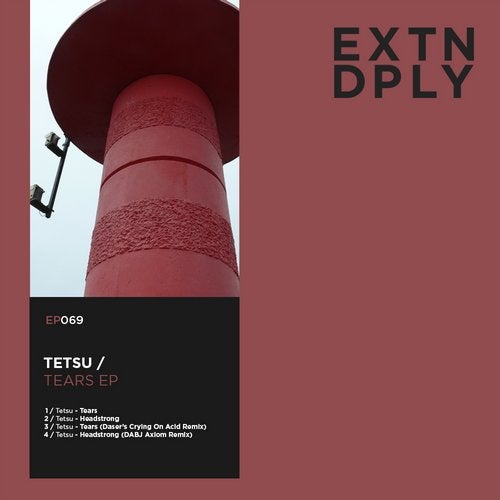 Release
Tetsu - Tears EP