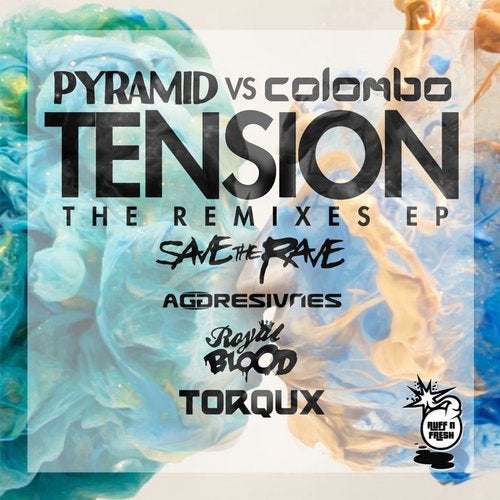 Boom! We are back with a huge remix release of epic proportions. Remember that PYRAMID and Colombo track? Tension? Of course you do, it is sick! Well here is 4 beastly remixes for wet your brain panties. A collection of remixes spanning DnB, Dubstep, Glitch Hop and Breaks, this one will hit a lot of different tastes and sets, so you will want to get on these fast as these weapons are sure to destroy.

Up first we have Save the Rave with a massive slice of DnB. Taking mainly the vocal from the original, they serve up a killer track with slamming beats and huge raven bass sounds to give any system a hammering and getting those bodies moving hard.

Aggresivnes drops in next with a real funky breaks edit. This one would sit great back to back with the original as it takes the vocal and guitar from the original and with Aggresivnes' distinct style of bouncy breaks, it is definitely a sure fire winner.

Bringing the glitch is Royal Blood. A proper roller of a remix, this one grooves with style. Everyone is gonna get down to this one. Big massive bass lines, slamming drums, the usual greatness we expect from the royal household.

Rounding off the release and by no means the least of the bunch, Torqux bring in the big guns with a real raw and dark dubstep edit. The vocal slides in so nice with this one and the lyrics take on a deeper level of tension against the deep bass sounds Torqux are famed for.

As always, grab and smash with these beasts. Stop reading, turn up that dial and get ready to destroy any dance floor you unleash these absolute weapons on.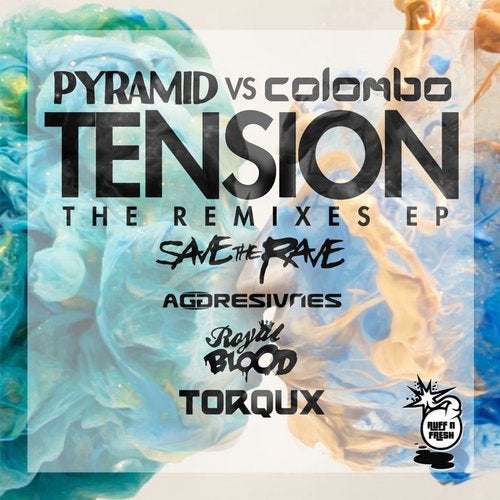 Release
Tension (The Remixes)