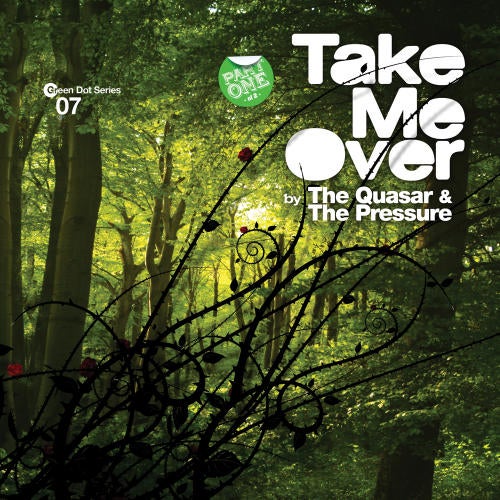 This year has been truly abundant with talent and Ready Mix Records has been graced to release such musical wonders. Ready Mix has showcased truly exceptional talent with one release after the other remaining true to the mission set out 10 years ago when the label was born. That does not satiate the drive to continue to bring to the fans and all music lovers only the freshest and most explosively creative beats. This exciting new package is a track appropriately called "Take Me Over" brought to you by The Quasar & The Pressure. This unique composition comes in 2 parts with the first part being this one, and has been remolded into 5 versions for an extended audible treat.
The first half of this production team, The Quasar, is no strangers to the Ready Mix family. This brilliant duo is formed by the top Hungarian
DJ Chriss and his partner producer Richie. The Quasar has won many awards on internet sites as best producer team, best song, and best video. Their creative expertise can be described as exclusive and unique, with the ability to effortlessly build a vibe and create magic at any event.
The Pressure a.k.a DJ Surprise is the second half of this team and is one of the founding fathers of the Balkan Beat Brothers. He is a well known musical propeller of the ever growing Hungarian scene with his infamous parties and DJ residencies at legendary clubs like Speed, Viva, Korona and Home. The Pressure has been in the scene since 1996, having worked at Hungary's first & best record store called BPM Records which later grew into the best Bookings Agency in the country hosting all of the GU & Renaissance events. This allowed him to play with some of the best DJ's in the world including Sasha, John Digweed, Deep Dish, Nick Warren, Steve Lawler and Sander Kleinenberg to name but a few.
The Quasar and The Pressure now join forces to bring you a musically delightful concoction that will surely make big waves this summer.
The original mix starts off with a very crisp, 80s-like drumbeat that suddenly morphs into an electrifying groove, combining atmospheric synth pads and layer upon layer of flawlessly incorporated sounds, bass and beats. It's an elegant blend of contemporary depth fused with disco and progressive house that would make Giorgio Moroder proud. Never overbearing, slamming from the get-go, it'll get dancefloors quaking and shaking.
The first remix in the release is masterfully done by Gorge, aka Pit Waldmann. Ready Mix Records welcomes Gorge to the Ready Mix family with his first release appearance on the label. Gorge is a regular in the #1 spot in the Deep House genre section at Beatport. He began to produce his own music in the mid 90's. Taking a trip through all kinds of electronic music he finally came back to house and techno with a sound that expels influences of deep Chicago and tech house. In 2005 he met Nick Curly and started the imprint 8bit records which grew into a worldwide respected label with signed artists like Johnny D, Sis, Afrilounge, Gruber & Nuernberg, Audiofly & Peace Division. His own productions and remixes appear on labels like Destined Records, Suruba, Murmur, Plastic City, Freerange, 8bit, Ministry of Sound and with his radio partner Greg Silver on Yellow Tail Records, Gorge also hosts the Plastic City radio show.
As Gorge takes on the first remixing job, his interpretation takes off subtle intensity and simple power turning into a lush and deep, late-night affair. His techier, subdued approach is a more laidback reincarnation of its former self. Sensual vocals enunciate the title track and have a prime location in this remix.
Uber-talented producer Sebastian Davidson is back at the helm of the 2nd remix job. He offers us an unequivocal; no nonsense endeavor worthy of infinite listens. It's a crafty, cleverly built interlude that's pleasant to the ear and soul. Its soothing, well-balanced groove is a great opening or closing track or can pave the way for whatever follows it.
All three tracks will captivate the hearts and minds of listeners in various ways as every track has its own unique style and mindset.
Stay tuned for Part 2, released in two weeks from now, with remixes by Eelke Kleijn, K-Bana and The Latenta Project.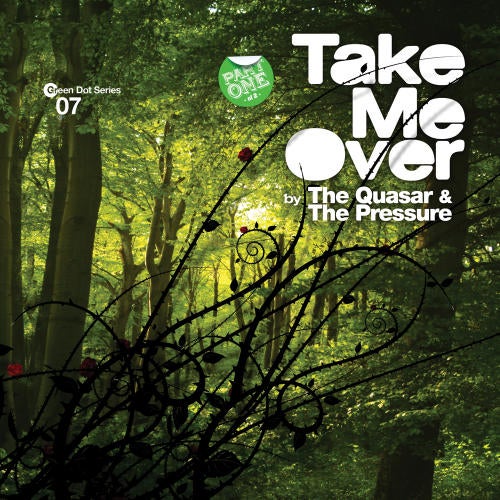 Release
Take Me Over (Part 1)