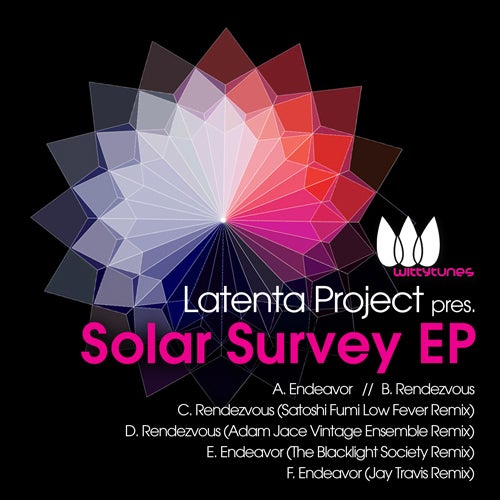 Release Date

2009-04-08

Label

Witty Tunes

Catalog

WT017
SUPPORT/FEEDBACK:

Luke Fair (Support)

Claes Rosen - "They sound very good!"

Interplay/FineTaste - "Rendezvous [Adam Jace Remix] - big big stuff, 100% interplay / fine taste support, > in our wmc promo as well"

Jody Wisternoff (Way Out West) - "Loving a few of the mixes, especially Fumi!"

Sebastian Davidson - "Tasty release mate!! Both original are ready to burn tha floors for me!"

Steve Mill - "Latenta project are ace!Satoshi Fumi's is my pick here!"

Matt Rowan - "I really enjoy all of Latenta's modern disco tunes! the mixes act as a great compliment with my fav possibly being the satoshi Fumi mix."

Add2Basket - "Loving the whole package! I have played 3 of them in the same set last week in Dubai and people loved them all!!"

Ross Couch - "More high quality house music from the Latenta Project guys here. They have a style of warm, uplifting house music that's very easy to like. Of the two original tracks Endeavor just edges it as my favourite but they are both good. The remixes are nicely done too, in particular Satoshi's reworking of Rendezvous which definitely appeals with it's lush blend of textures and melodies. Will definitely be supporting this EP, best of luck with it."

DJ Rap - "many thanks, sound great will test. Best Rap."

Miss Nine - "SatoshiFumiRemix is fantastic!"

Dave Storm - "the whole package sounds good, although the original and Satoshi Fumi Remix of "Rendezvous" is the one that stands out the most...will support!"

Vas Floyd - "Love them bro ! Adam Jace mix is wicked! giving it a spin this friday!"

James Grant (AnjunaBeats) - "Loving Blacklight and Fumi mixes"

Solila - "Love whole package, Especially TheBlackLightSociety Remix and SatoshiFumi Remix and the origianls for sure!"

Ariel G (2-Xclusive) - "A warm & harmonic release package shining through all of the glitchy dark Techno... very refreshing!"

Artego (Blendbrank) "Satoshi Fumi Remix!"

Mr Jones [the disclosure project] - "The remixes are good, and good producers, BUT the originals are better"

Lucas Abadi - "great release!! all the tracks are tight. loving Satoshi Fumi's remix. thanks for this one guys."

Konstantin (Deepology) - "TheBlackLightSocietyRemix is amazing ! Will play tomorrow."

Adel "BiG AL" Ghandour (Ready Mix Recordings) - "My favourites have to be the Satoshi Fumi remix of RendezVous and your original Endeavour."

Playlist Clubstar Session (Ibiza Global Radio) 1.3.2009
In the Zone with Henri Kohn (Conya Records, Clubstar) - Black Light Society Remix

Omar (KreamDip) - "Nice thanks... The Satoshi Fumi has a great groove."

Slytek - "I am particularly partial to the SatoshiFumi one - there's nothing like a hypnotic, single minor9/11 chord composition for that deep and airy feel he achieves:-)"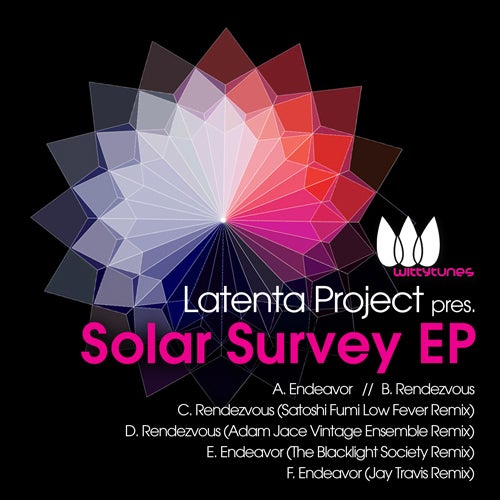 Release
Solar Survey EP
Release Date

2009-04-08

Label

Witty Tunes

Catalog

WT017