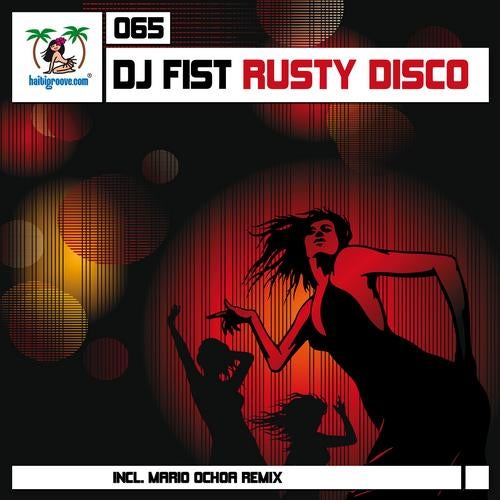 Colombian package on Haiti Groove. Star dj and producer DJ Fist with his debut release called RUSTY DISCO on Haiti Groove Recordings which includes remixes by 2 other Colombian producers Mario Ochoa and Rio Dela Duna,

DJ Fist began his musical career at the age of 17. In 1992 DJ Fist joined the first all electronic radio station in Colombia "La X 91.9 FM" Fist took an interest in producing after having heard the tribal sounds made by house authorities such as Ralphi Rosario, Peter Rahoufer, Junior Vasquez, and Danny Tenaglia, whose tracks created the bases of the sound Fist was looking for to produce. Once the Tribal sounds of Robbie Rivera and Antoine Clamaran appeared, his tribal spark ignited and started
producing. His first worldwide release, "El Pajaro" which was Tumbata Records first release, had extensive air play and reached high chart
positions in radio stations such as Maxima FM in Spain. His music has gained recognition among many DJ's around the world such as Seb Fontaine, Stonebridge, DJ Disciple, Bad Boy Bill, Peter Rahoufer, Offer Nissim, Dean Coleman , Joe T. Vanelli, Steve Angello, Roger S , Angel Alanis, Eddie Amador, and Antoine Clamaran, to name a few. Currently, Fist is working on several projects, which include remixes for several of most respected names in House Music, these releases will be availables for the end of 2006 under very well known record labels from Europe and North America. Also he besides Mario Ochoa released in 2005 their own record label, Adverso
Records, with massive House, Electro and Tribal tunes including master remixers such as Antoine Clamaran, Kobbe and Austin Leeds, Chris Kaeser, Kevin Sunray, Mashtronic, Dim Chris and more. Reverence recordings is another current project that Da Groovemakers aka DJ Fist and Noizzer created in 2006. Reverence recordings has gained a lot of support from the main progressive house artists of the world and its tracks has been included into the top of the bestsellers of the tribal progressive charts. African and Latin Rhythmes are a big influence in both his production as well as his DJ sets, which are full of flavor and drums.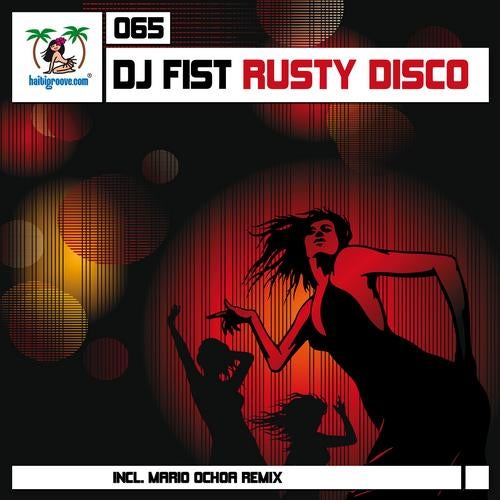 Release
Rusty Disco