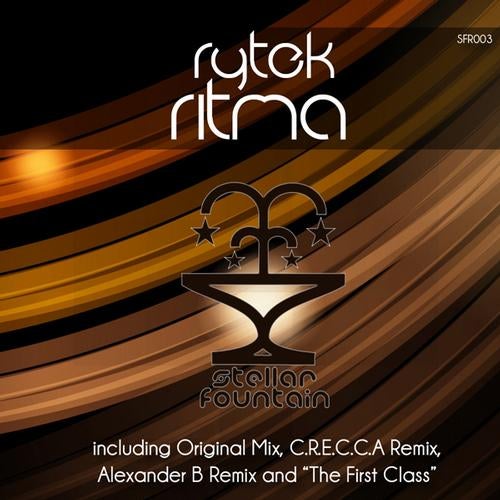 Evgeniy 'Rytek' Savchenko has been already hanging around in the house scene including some lovely and quality releases in his discography. This time he teamed up with Stellar Fountain to bring a dancefloor killer EP to the public called 'Ritma'.
The main title has everything what a perfect track needs. It starts with solid drum and percussion elements. After a while from the background a mysterious melody leaves the filter effect behind and starts to play with our mind. Sometimes it disappears and then suddenly strike back again!
The boys from C.R.E.C.C.A got a progressive touch on the original. Sweeping strings and long lasting synths giving essential frame to the production. Must have one for those who loves floating!
Alexander B has a different point of view on 'Ritma'. He leaves his trademark on the track: a recognisable deep character filled with sunshine and happiness. This version can be ideal for warm up's and cool down's!
'The First Class' going on the same root as 'Ritma'. The pure energy is transmitting from the used chords. On other hand some spacey atmosphere were add by Evgeny to complete the unique musical journey.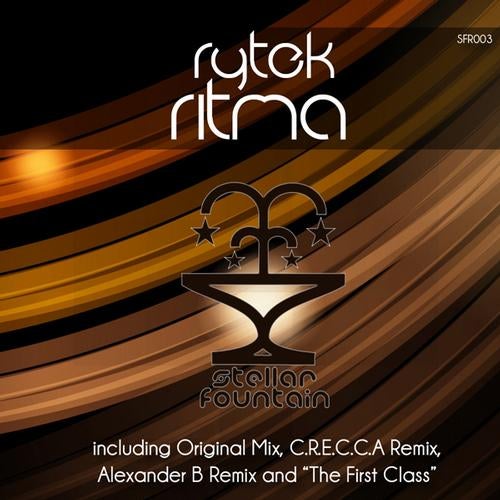 Release
Ritma