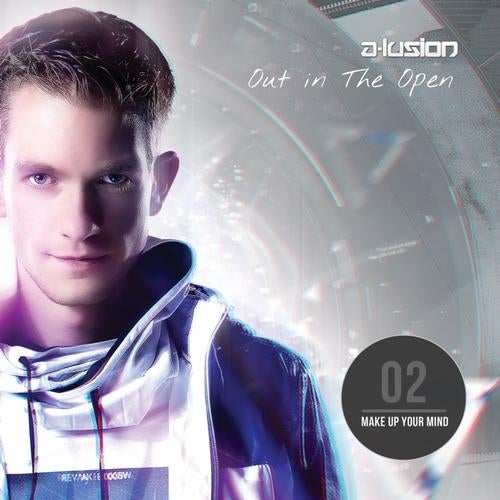 After launching the Out in The Open project in januari 2012 with a first episode, A-lusion now finished his second episode. Out in The Open is A-lusion's ongoing album project, in which he brings you his vision on Hardstyle music in separate album episodes.
This edition contains 10 tracks, with an electronic orchestral intro included.

The subheading for this album is "Make Up Your Mind".
A-lusion - Make Up Your Mind was released in the summer of 2013. The track already hit many music players and dancefloors around the world. It is featured on the album in a slightly modified version.

For OITO2, A-lusion teamed up with talented producers Betavoice and Cold Case. With Betavoice he created a melodic feel good track called "Reach You". Together with Cold Case he produced a harder track called "Set U Free". Besides them, he also teamed up with vocalist Stefan Therone. They delivered a catchy melodic tune called "Out of Sight".

Other tracks included on the album are his solo tracks "State of Mind", "Electric Sky", "The First Sound", "The Ultimate Bassline" and a 2013 mix of "Start Living".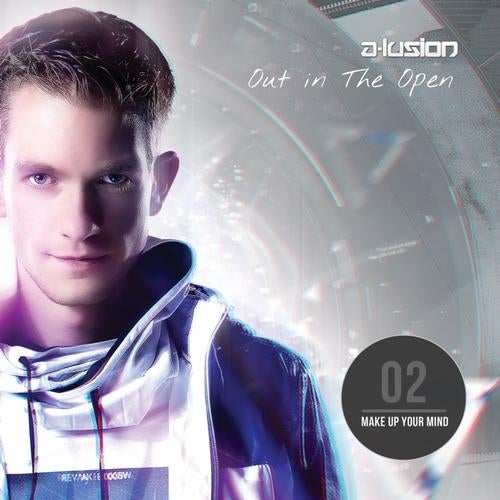 Release
Out In The Open 2: Make Up Your Mind