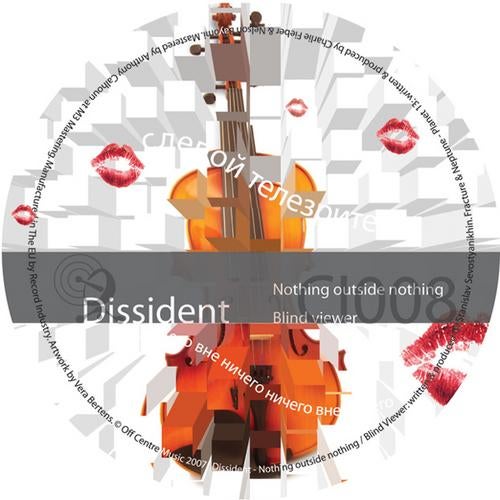 Both Dissident and Fracture & Neptune stand for the deeper sounds on CI008. This single is a tribute to Certificate 18, on which it could have been released if this label was still around today. Sadly it's not, so it's up to others to put the deeper side of drum'n'bass on the market these days. We're all up for that, so look no further!

Side C 1: Dissident - Nothing Outside Nothing
Side C 2: Dissident - Blind Viewer

Dissident is the production name of Russian based Stanislaw Sevostyanikhin. Residing in St.Petersburg on the shore of the Baltic Sea, he has spent the last eleven years slicing beats, sampling street and industrial sounds and perfecting his unique sound.

Dissident is one of those talented artists with a shocking lack of releases, so we decided we would give him an extra push, and let him deliver a high quality double A-side.

'Nothing Outside Nothing' comes at you with rolling beats and percussion, layered with Russian chanting and ethnic instruments, delivering blows with its massive neurofunk basslines: certainly exploring new terrain for the label.
'Blind Viewer' is something you'll have to hear for yourselves: a future funk slice of half-tempo atmospheric glitch-step.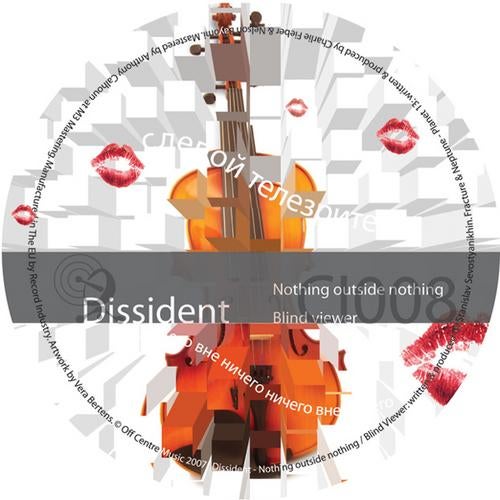 Release
Nothing Outside Nothing / Planet 13