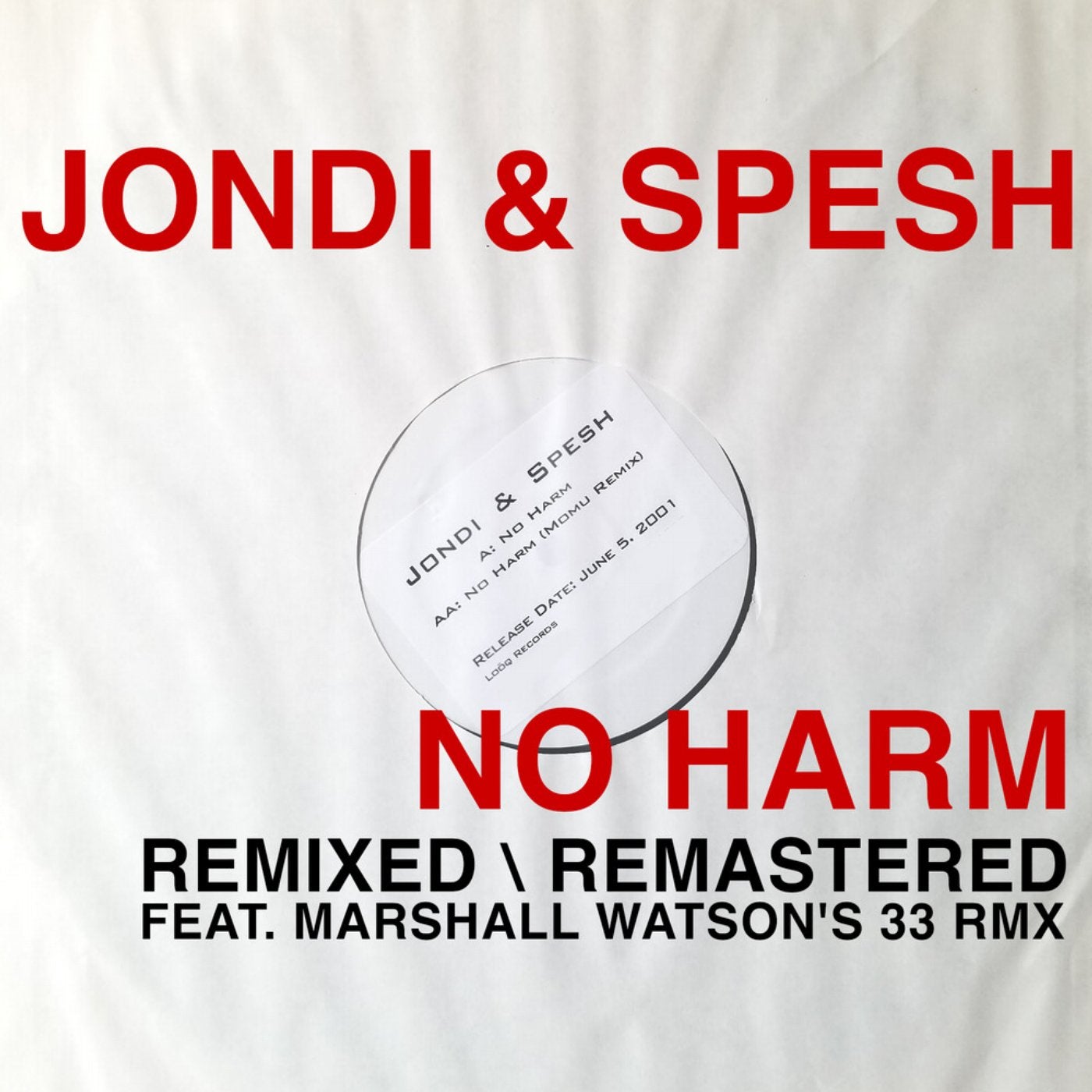 When No Harm was originally released in 2001, Jondi & Spesh were in the epicenter of the emergence of a new "West Coast" version of the progressive house sound which had gone global just the year before. The track was the first release after their critically acclaimed album "We Are Connected", and only the seventh release ever on Loöq Records.

There were no plans for a re-release until Marshall Watson presented the label with a very inspired rework of the track that began with his "wrong-speeding" of the original 45rpm 12" single. The results are fantastic. "What I did was take the record and ripped it at 33 sped up about +6 to roughly 101 bpm. I took the breaks and the didgeridoo, then reconstructed the rest based on the OG. This is perfect for the downtempo sets I've been mixing at home."

The remastered original and Momu remix versions sound curiously uptempo compared to what's typical today but the listener quickly jumps on board this fast-moving train to a place where the dance floor is full and rocking, every hand in the house posted skyward. Like jumping into a time machine to find oneself in the middle of crowd at one of the infamous and inspired Qoöl nights at the 111 Minna Gallery in San Francisco.

ABOUT JONDI & SPESH
With a discography that includes over eighty remixes and singles that span more than 25 years of music including four critically acclaimed albums, Jondi & Spesh are internationally recognized as two of America's foundational west coast electronic music producers.

Jondi (J.D. Moyer) & Spesh (Stephen "Spesh" Kay) also co-own the electronic music record label Loöq Records, as well as own and manage the legendary Qoöl branded events held in San Francisco. Separately Jondi also produces under the moniker Yellowcake, and co-produces tracks with Mark Musselman (as Momu). Spesh is an accomplished club DJ with 30 years behind the decks, and is head of A&R for Loöq Records.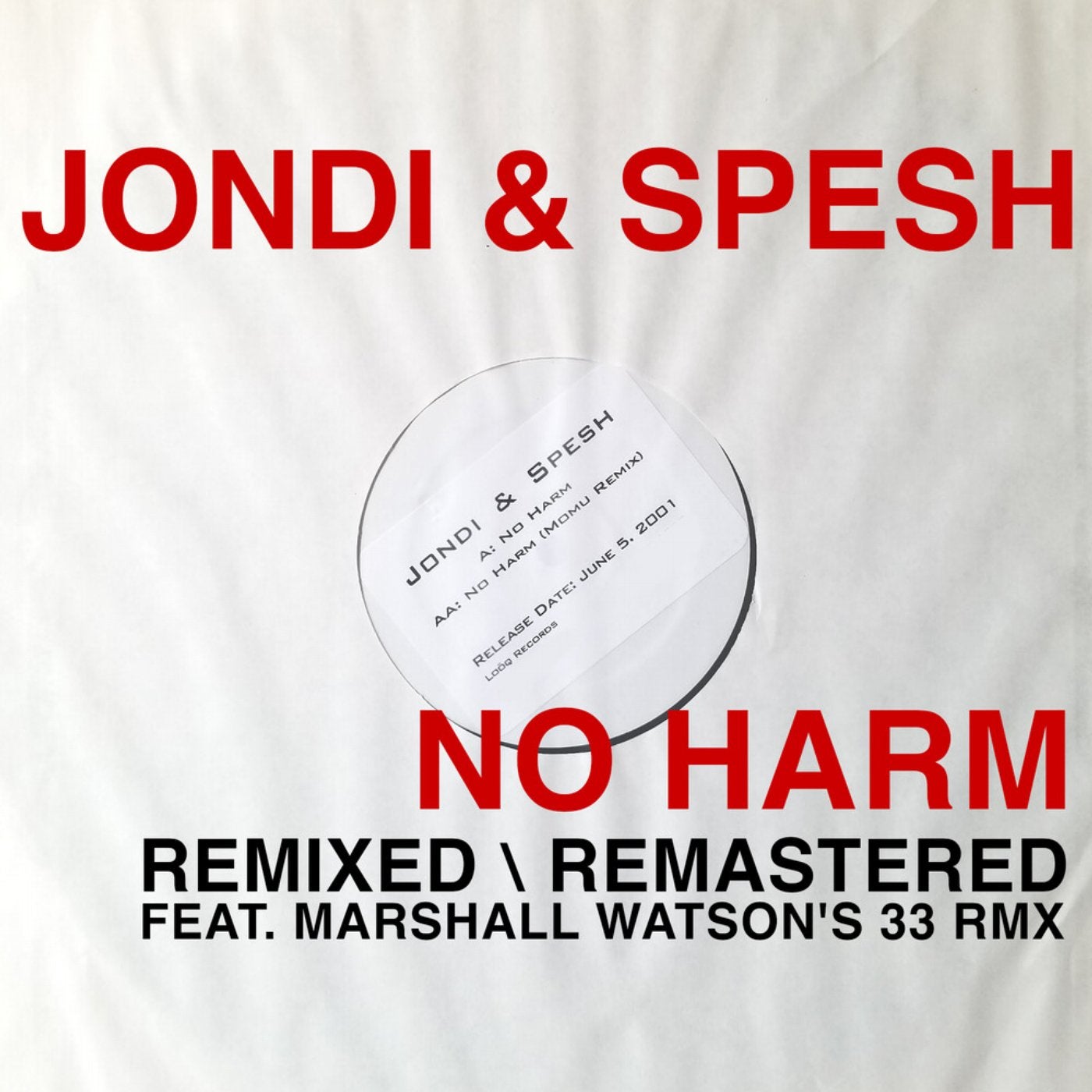 Release
No Harm (Remixed)