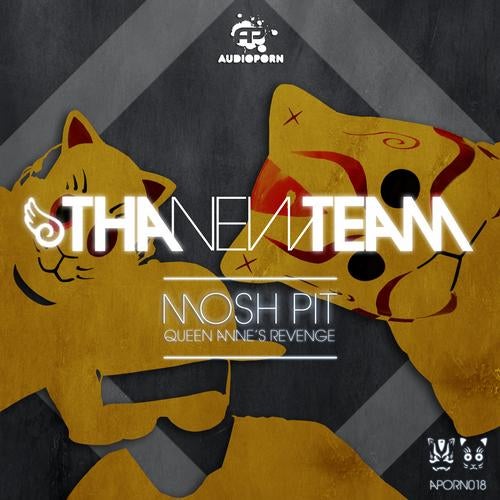 Release Date

2012-02-13

Label

Audioporn

Catalog

APORN018
2011 was a huge year for Shimons Audioporn Records. The label released its first artist LP from Tali, while new signing, Xilent, released two massive EPs in the form of the Skyward EP and Choose Me EP, with Choose Me II cranking up over 1.7 million views on YouTube and becoming a staple in the Beatport Top 10 for most of the year.

Audioporn also became host to a wave of new signings, with singles from High Maintenance (Nowhere), Fourward (Facing Forwards) and Playma (We Can Live Forever), which received wide cross-genre support and continued to keep Audioporn at the cutting edge of electronic dance music.

Now, the label with a reputation for launching new talent kicks off 2012 in style with this latest release coming from Tha New Team. A fresh collaboration between DJ iRaize, Senbei and MC Youthstar, Tha New Team represent a complete package of production prowess and lyrical talent.

With the producing talents of DJ iRaize (one half of Tha Trickaz) and Senbei of Banzai Lab, combined with the vocal exploits of former Dirtyphonics MC, Youthstar, Tha New Team are the latest batch of hot new talent to make their debut on the label.

Featuring the rowdy Mosh Pit and the devastating Queen Annes Revenge on the flip, this release from Tha New Team starts the year off with a bang as the labels first release of 2012.

Mosh Pit
Beginning with guitar feedback and a slick hook from Youthstar, Mosh Pit quickly spirals out of control, with a rock and videogame inspired build up leading to one of the craziest drops you will hear. Featuring a multitude of bass sounds, from deep filthy notes to impatient stuttering synths, Mosh Pit is a drumstep number that combines the speed of DnB with the bass focused elements of dubstep. With its neat half-time beat, infectious hooks and out of this world bass work, Mosh Pit is sure to live up to its name on the dancefloor.

Queen Annes Revenge
Beginning with an intro thick with atmosphere, the dubstep flavoured Queen Annes Revenge transports the listener to an altogether different place. Exotic eastern instruments, elements of scratching courtesy of DJ iRaize and haunting vocals are all combined in a buildup that showcases each of Tha New Teams influences. After a highly anticipated drop, Queen Annes Revenge rolls forward, with Youthstar adding his sought after lyrical flow over peaks and troughs of aggressive textured bass, showing exactly why he was chosen by Camo & Krooked as their MC of choice for their live tour of Austria.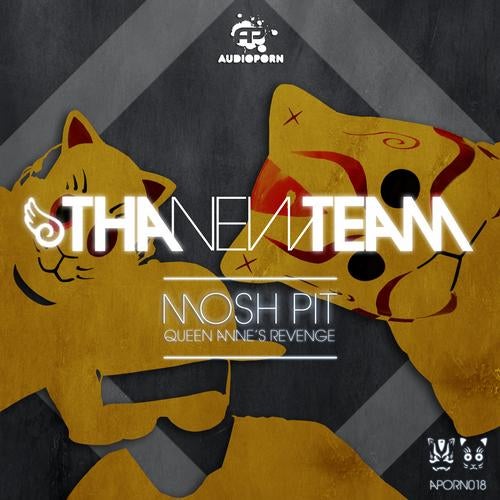 Release
Mosh Pit
Release Date

2012-02-13

Label

Audioporn

Catalog

APORN018