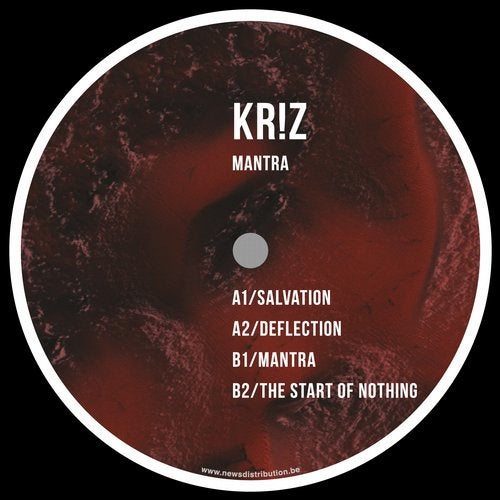 Release Date

2019-04-12

Label

Token

Catalog

TOKEN90D
After 12 years spent assiduously focused on curating the Token discography, showcasing artists he has nurtured and supported over this time, and incorporating the connoisseur's knowledge and experience he has cultivated in his work as an equally deft and inventive DJ, label head Kr!z finally steps up to deliver his own debut EP for TOKEN90. Moving beyond his first steps in the collaborative composing and production of two tracks for the label's 10 year celebration offering Momentum, Kr!z reveals the deep personal impact this amalgamation of influences has had on his creative capacity in a new solo expression.

Kr!z fuses his abiding fascination with his heroes; Jeff Mills, Robert Hood and Steve Rachmad, with sonic inspiration from Token contemporaries such as Antigone, O [Phase] and Sigha. Four hypnotic trips, exquisite loops and sinuous contours, bolstered with time-honoured percussive grooves.

The opener is Salvation; a delicate and shimmery exploration of semitone meandering. Deflection's incessant stabs hit on the first beat of the bar and continue to stride boldly throughout. The Detroit influences come through most prominently in Mantra, with a muted, spacey theme, while The Start of Nothing's gradual modulation of a lead is captivating both in its loyalty to tradition and its forward-thinking musical expression.