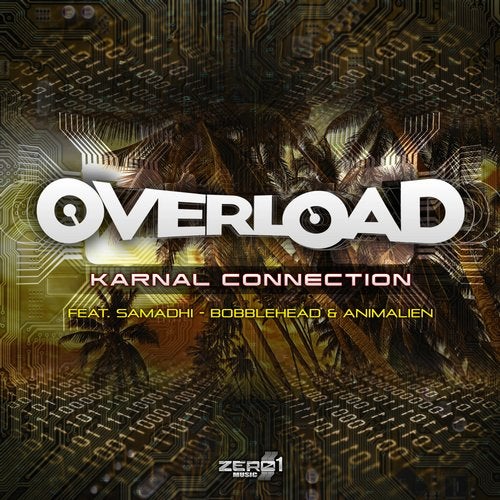 Hello from the Zero One Music Headquarters! We're chuffed to bits and highly overexcited because we can finally announce the release of our new artist and old friend, Overload! A two-track EP, 'Karnal Connection', is Pablos' result after he seamlessly tweaked, tested, and finally created this collaborative effort with homies Animalien and Bobblehead. 'Karnal Panik' is a slightly dark-themed tune intended to obliterate minds and feet alike.

And then there's 'Parallel Universe', with Russian maestro Samadhi; not to be taken lightly.

These tracks have been unleashed thoroughly world wide, creating havoc, so, please . . . BLAST !!!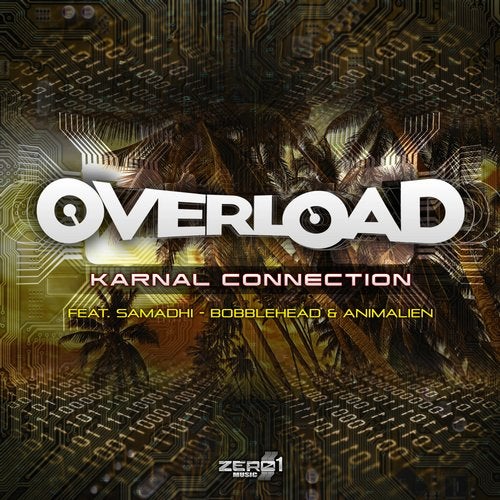 Release
Karnal Connection