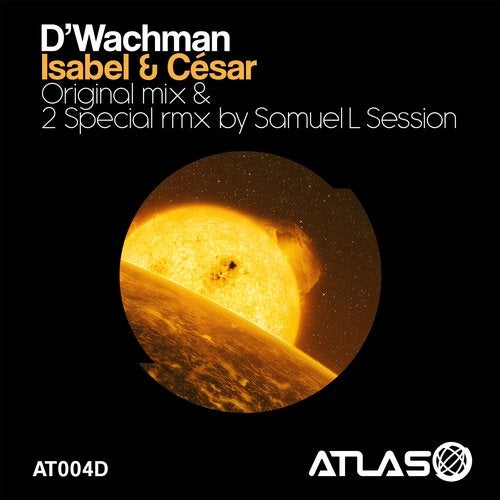 After great massive answer of our 3 last releases, now the turn is to the label boss of Atlas Records: D'Wachman, one of the most respected DJs of the Spanish scene for over 20 years back after almost 10 years without releasing an EP, and having produced more than 15 EP´S throughout his successful career in the label who owns Atlas Records where he came to get the number 1 of charts as powerful as that of Carl Cox on several times, and having worked for labels renowned as the great of Carl Cox label "23 Century Records" with an EP that was very successful "Quan EP"; charted by many djs and included dozens of compilations. Also the English label Primary Recordings in 2001 in that great golden age of techno published his work. Tritone, German distributor Neuton label in 2002 sold out all copies it pressed vinyl, as well as the dutch label Stainless Audio Works in 2006 was his last work to date.
Now more than ever D'Wachman gives us an epic track, "Isabel & César" that could qualify as symphonic techno. A big massive piece that gets us progressively with a devastating bass, organ crescendo that is evolving with deep sounds, an outpouring of emotion and feeling topped with a power to destroy tracks and festivals. A big weapon to destroy minds and hearts !! Get ready, D'Wachman is back !!
Samuel L Session, Swedish producer with lots of star productions throughout his long career in renowned techno big labels, working with Atlas Records for the first time with 2 remix with the brand that has made him a respected producer.
The first one with that epic and deep touch that seems the brother of the original. And the second with very deep sounds for techno and tech house DJs of the moment. 2 big missiles earth and air!!

Definitely a great pack for a big return to production D'Wachman.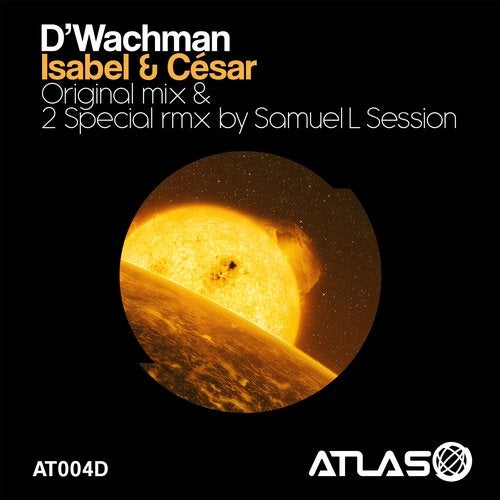 Release
Isabel & César