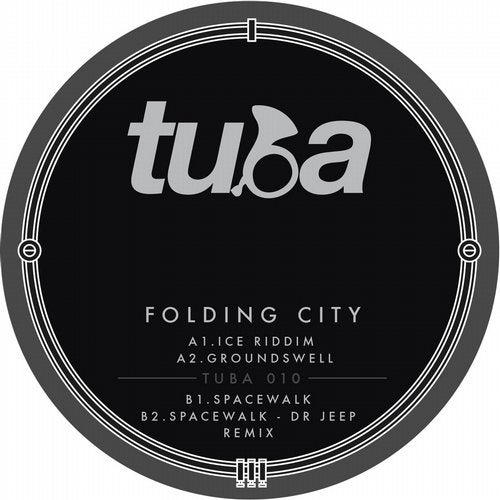 TUBA 010 introduces the duo Folding City, true bass mystics from New York and British Columbia. Their alchemy-like collaborations span tempos but consistently exhibit creativity sincerely and uniquely. The Ice Riddim ep presents three tracks by this bi-coastal crew, along with a remix by doctor jeep, who is also making his debut on TUBA.

A1. Ice Riddim opens and immediately lays out the framework of the beat, defined by a confident and cold snare drum. The groove is accented with dub flourishes, amazing textural touches, and lyrical drum fills. The bass line, pads and stabs blend into a mosaic of left-field minimalism.

A2. The tempo goes up with Groundswell. At 160 bpm Folding City has combined strains of dread vibes and footwork with serious results. The deep resonate kick drum charges ahead while whispers of breakbeats are laced throughout the mix, tempered at times with lush, evocative pads. This one will light up the dance.

B1. Spacewalk, Folding City's soulful, dark and devastatingly serious track starts the b side. The vocal sample guides the listener through broken drum phrases and modulated synthesizer melodies, with tension held and suspended throughout the arrangement.

B2. The ep closes with a 140 bpm remix from New York's doctor jeep. By bringing in drum breaks and bass lines reminiscent of early jungle and drum and bass, his take on Spacewalk is a true departure from the original and still relates well to the rest of the record.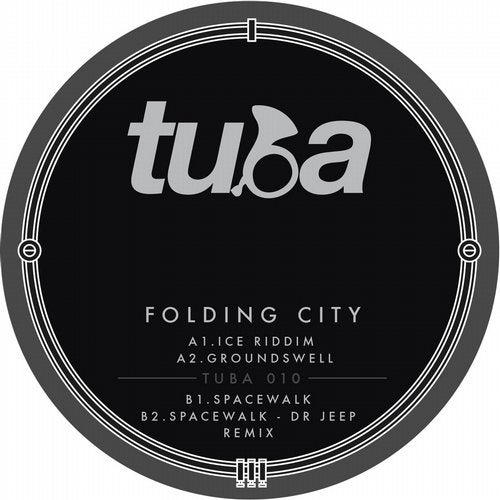 Release
Ice Riddim EP