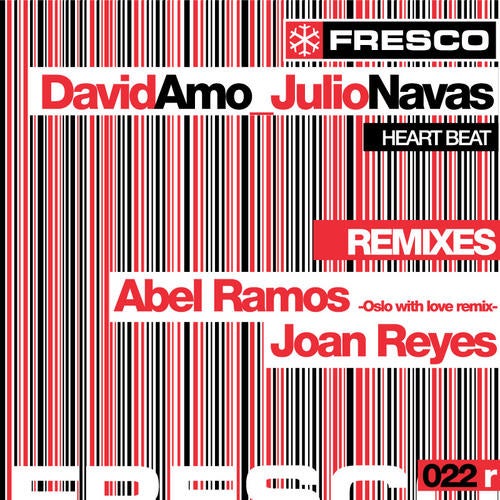 Heart Beat has proved the perfect combination of energy and emotion.

A track made by David Amo & Julio Navas that includes the sweet vocals by Anqui has enchanted thousands of people, charted number # 1 in various radio stations around the world and supported by leading international Dj´s, which is now also up for interesting remixes of Abel Ramos and Joan Reyes.


Abel Ramos is an outstanding DJ with a career of over 20 year that has also recently released tracks and remixes for Axtone (Axwell imprint), Nervous, F *** Me I'm Famous, Defected or Skint with the classic "Right Here, Right Now "by Fat Boy Slim. Highlights have also been further remixes for David Guetta "When Love Takes Over" featuring Kelly Rowland and Sexy Bitch featuring Akon and the magnificent re-work; the Daft Punk's classic "Around the World".

After this curriculum; what will be prepared for AMO + NAVAS?


Joan Reyes is one of those artists that shine with light itself, the revelation of the Spanish electronic music scene of recent times and certainly one of the greatest exponents of the new wave of artists from Fresco Records.

His numerous sets that, despite his youth, stand out for their class and elegance, have led him to share the DJ Box with Kurd Maverick, Arno Cost, Inpetto, Mastiksoul, Nick & Danny Chatelain, Juanjo Martin and Abel the Kid and his services as a remixer has been required by Eddie Thoneick, Adam K, Sash!, D. Ramirez and Andrea Bertolini and promises he has prepared something very special for this "Heart Beat".

This are two more than interesting remixes.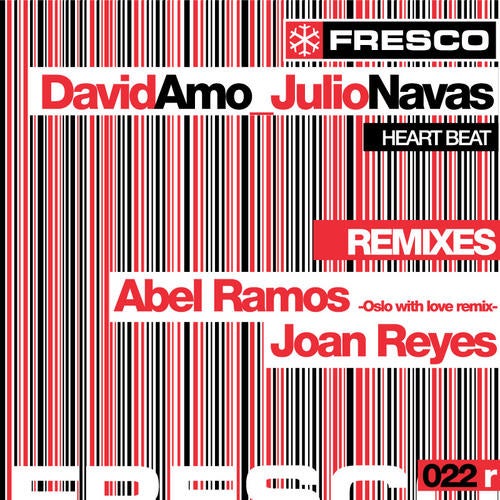 Release
Heart Beat Remixes