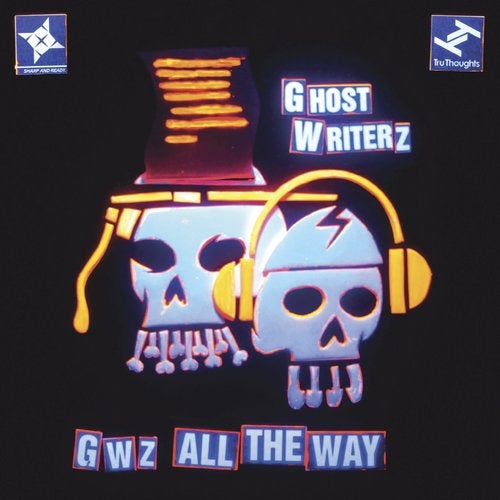 GWz All The Way is the highly anticipated debut album from the Future Dancehall duo Ghost Writerz. The longplayer showcases the range, the invention, the heart and the fire in this talented pair s unique mix of Bashment, Hip hop, Jungle, Reggae and Dub. Theye have been championed by everyone from Toddla T (and many more across BBC R1/1Xtra) to Clash and RWD to Mercury Prize winners Young Fathers.

Pioneers of the UK's very own Sound System Music, GWz create supernatural, soaring bass music infused with conscious lyricism, melodic hooks and virtuoso live instrumentation. Adding extra magic to the duo s vision, GWz All The Way features a host of guests; the inimitable voice of Rodney P, the revered flow of Serocee and a host of other features from RTKal, Amy True, Jago (onlyjoe) and more.

The core GWz duo is producer Harry 'Sleepy Time Ghost' Metcalfe and vocalist (and producer) Jason 'Jimmy Screech' Bradshaw. Both are proudly part of the Unit 137 Sound System family, while many will also know Bradshaw from his Jimmy Screech days which saw him tour internationally in Roots Manuva s Banana Klan and earn serious acclaim for his solo LPs. Metcalfe has lately been making waves with the soulful Feel feat. Bahia single under his Sleepy Time Ghost moniker, and he recently masterminded the Ghost Writerz Remix of Quantic s Spark It feat. Shinehead which was hailed as a junglist anthem by Vice s THUMP.

Sharp And Ready represents a coalescing of influences and heritage with the distinct sonic and societal markers of our time, into a New Wave, carried forward by a growing contingent of passionate artists; telling the story of the richness and fullness of UK Sound System Culture and establishing a trusted channel from which new music can flow.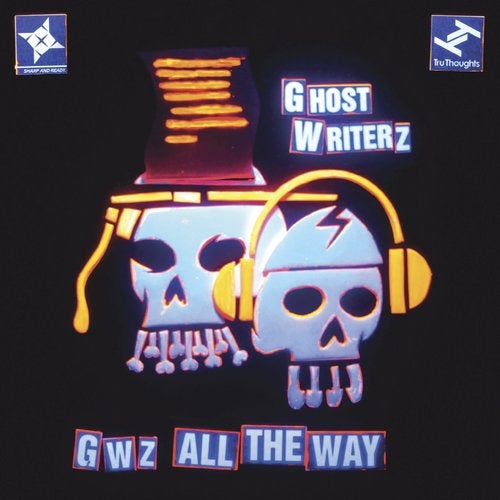 Release
GWz All the Way