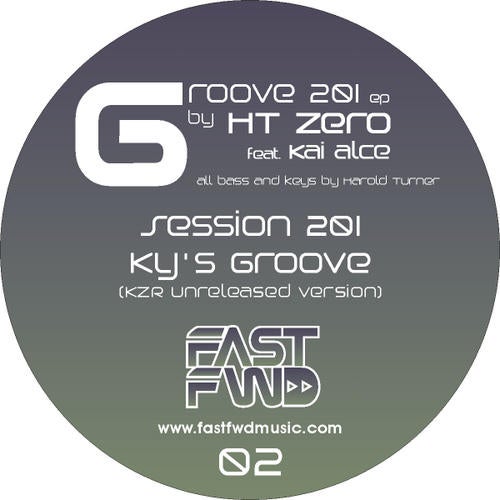 For its second release, Florida eclectic beats
label FastFWD reaches slightly northward to
the thriving yet under-appreciated house
music scene in Atlanta, Georgia. Here we find
the jazzy deep house sound of HT Zero, the
alias of keyboard wizard Harold Tuner who
landed in the ATL via Detroit. His underground
demos have been garnering play among the
cream of Atlanta house DJs for over a year
and now HT is ready for his first vinyl outing,
the Groove 201 EP, courtesy of the honored
FastFWD. Co-produced by Kai Alcé (Track
Mode, Deep Explorer) this EP features two
cuts showcasing HT's musical skills as well as
punchy, late night rhythms. "Ky's Groove"
opens the promo with Latin-tinged percussion
and bright, jazzy keys. Evolving beyond usual
four-on-the-floor offerings the track displays
warm and sentimental chord progressions and
melodies. The following "Session 201" is a
more driving affair bolstered by the interplay of
separate keyboard lines and an extended
improvised solo. Perfect for blending in the
deeper, jazzier sets.
HT Zero's Groove 201 EP has been floating
around in a limited vinyl issue but this is the
first digital promo and release from FastFWD
of these unique tracks. We hope you enjoy
them.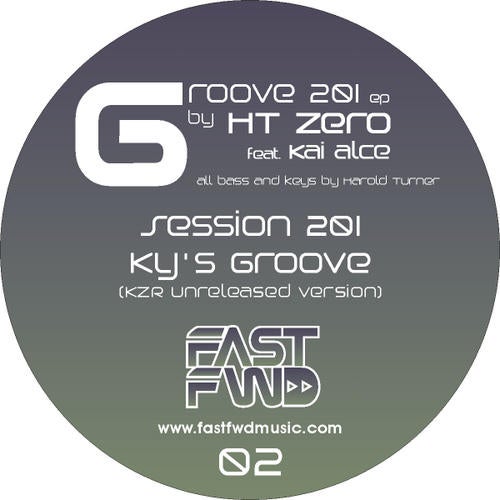 Release
Groove 201