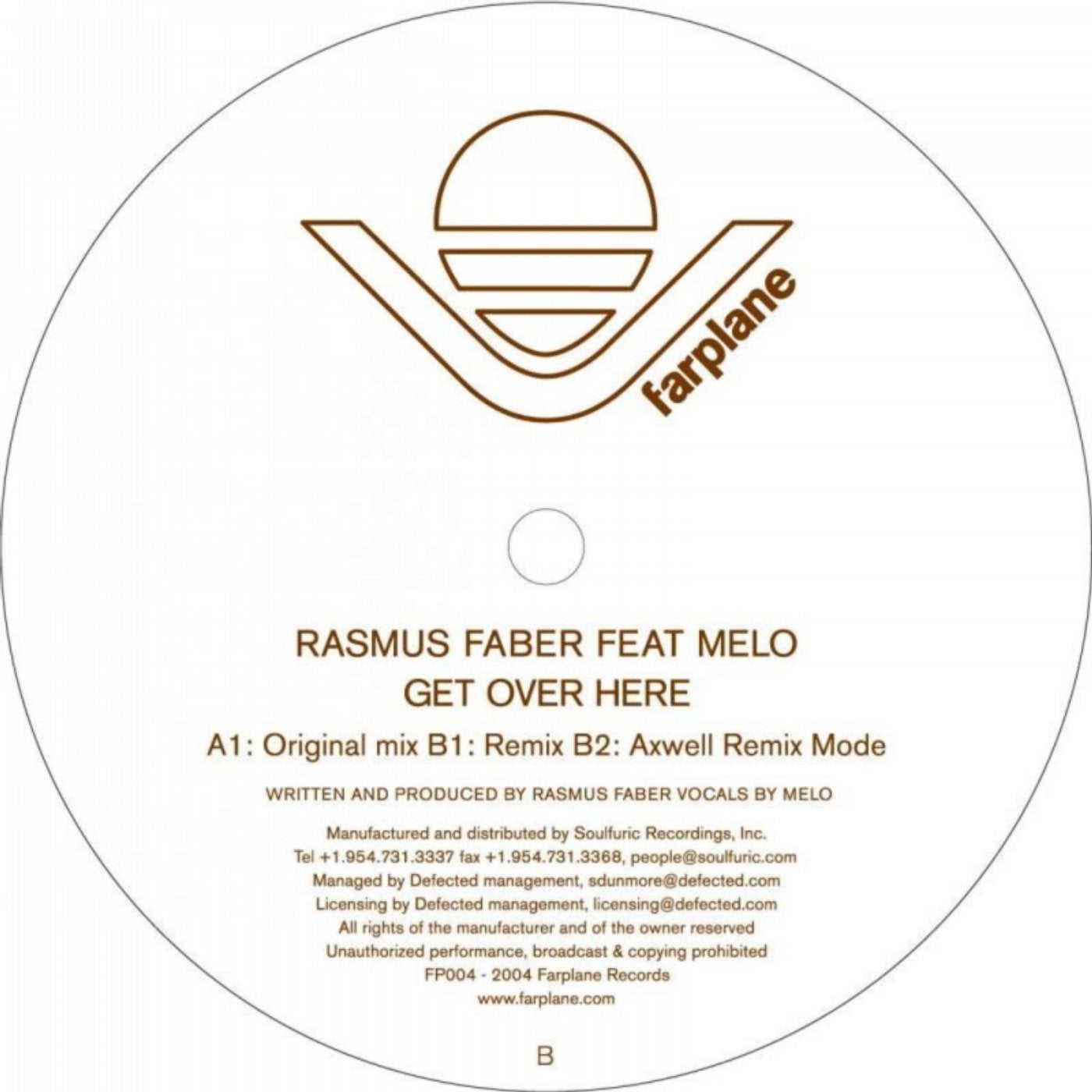 Here is another of Rasmus Faber's timeless classics. When released, the praising it receieved seemed endless. The massive arrangements of the original mix just blew people away, and again, Melo proved his right as a world class soul singer. As if that wasn't
enough, a mix was provided by fellow swedish producer Axwell. He needs no further introduction and it is needless to say his mix of this track was huge. Later this song was signed by the label Azuli, who provided additional mixes, among others from Andy Cato (of
Groove Armada fame).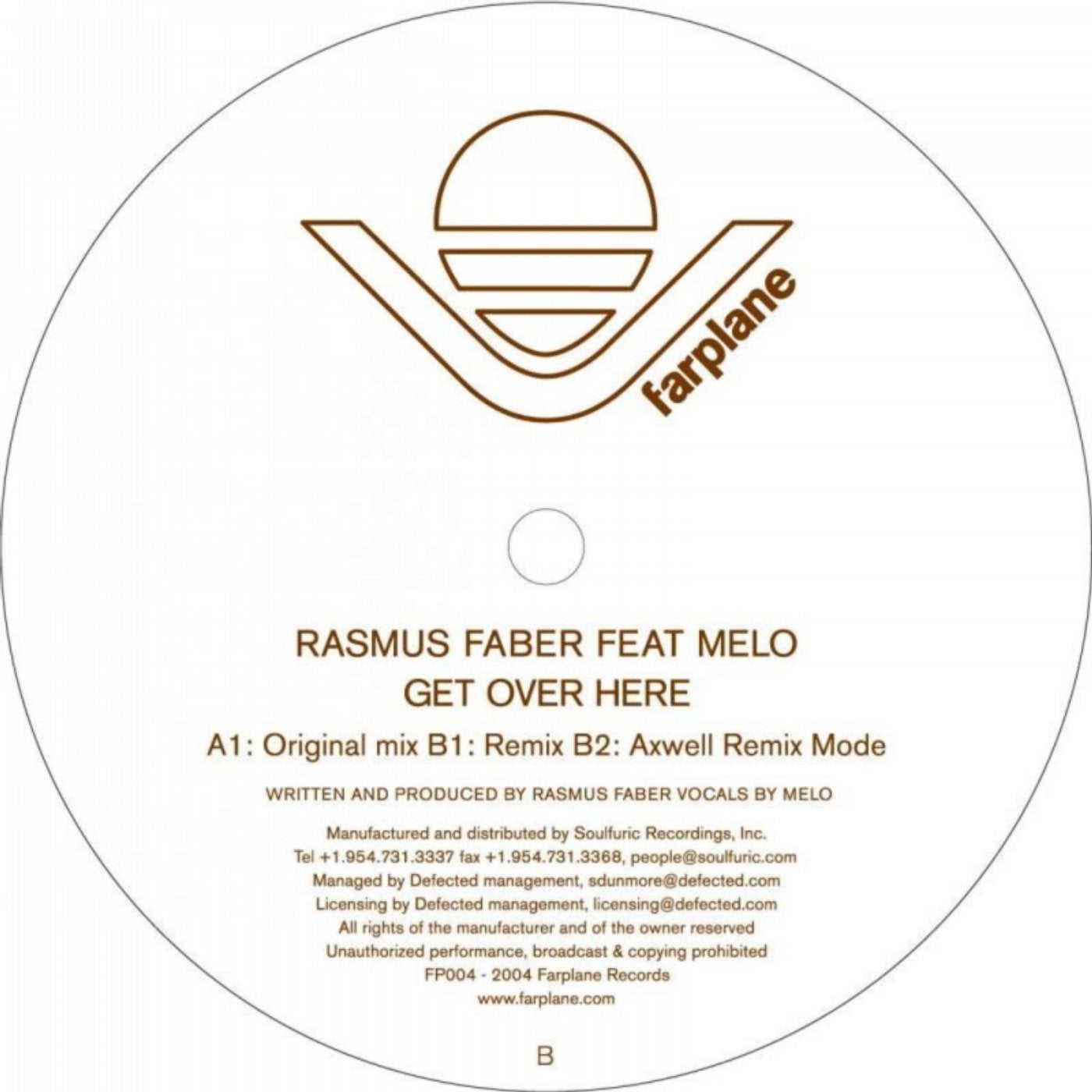 Release
Get Over Here (feat. Melo)