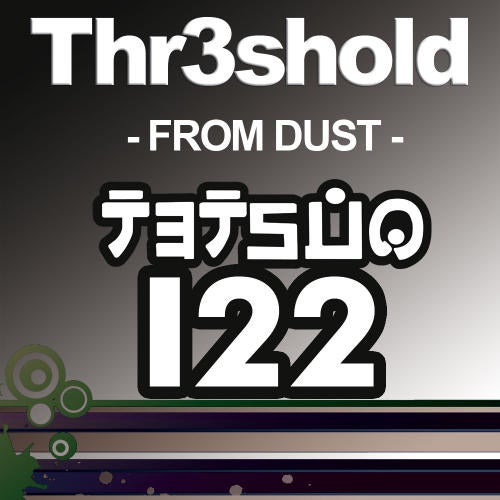 Release Date

2011-06-24

Label

Tetsuo

Catalog

TETS122
The argentinian soundwizards are back! Belonging to Tetsuos most successful artists, DJ Diego Preas (a.k.a. DJ Deathmind) and producer Augustin Viegas (a.k.a. Mr V, Austin V) have donated the world fantastic tunes such as Bad Promoter, Retrospective and H.A.A.R.P., that has been for many days on the first position of the Trackitdown Top 100 trance tracks. The two guys from Buenos Aires call their music tech metal trance themselves. While listening to their latest anthem From Dust it becomes clear very fast what they mean with this description. Again they bring in their famous psy-influenced beats and combine them with a wonderful melody. You can feel the uplifting vibe of this production its time to have a great time and just enjoy life! The Steve Allan Remix starts with dark and pumping beats just to introduce an even more powerful break and the bright hookline will carry you away. Again Thr3shold show us their talent and deliver a very special anthem banging and emotional at the same time.

------------------------------------------------------------------------

Die argentinischen Soundwizards sind zurück! DJ Diego Preas (a.k.a. DJ Deathmind) und Producer Augustin Viegas (a.k.a. Mr V, Austin V) zählen zu Tetsuos erfolgreichsten Künstlern und haben die Welt bereits mit fantastischen Tunes wie Bad Promoter, Retrospective oder H.A.A.R.P. beschenkt. Letzterer Track war sogar für viele Tage auf Platz 1 der Trackitdown Top 100 Trance Tracks. Die beiden Jungs aus Buenos Aires bezeichnen ihre Musik selbst als Tech Metal Trance. Wenn man sich ihre neueste Hymne From Dust anhört, wird schnell klar, was sie mit dieser Bezeichnung meinen. Wieder einmal bringen sie ihre berühmten Psy-ähnlichen Beats ins Spiel und kombinieren diese mit einer wundervollen Melodie. Man kann die uplifting Vibes dieser Produktion förmlich spüren Zeit, einfach nur Spaß zu haben und das Leben zu genießen! Der Steve Allan Remix beginnt mit düsteren und pumpenden Beats, bis schließlich ein fast noch kraftvolleres Break Einzug hält und die freundliche Hookline einen davonträgt. Wieder einmal zeigen Thr3shold ihr Talent und liefern eine ganz besondere Hymne ab banging und emotional zur gleichen Zeit.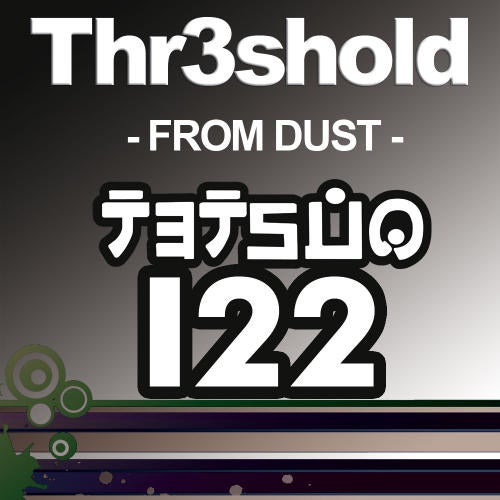 Release
From Dust
Release Date

2011-06-24

Label

Tetsuo

Catalog

TETS122