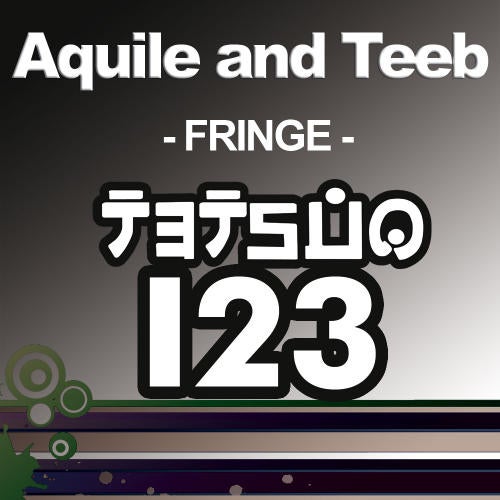 Release Date

2011-07-22

Label

Tetsuo

Catalog

TETS123
Aquile and TeeB is a young and upcoming trance project from Ukraine. The two guys are already quite well-known in the scene under their other alias Smart Apes. Their first track Smile for example saw support by the likes of Tiesto, Sander van Doorn and Cosmic Gate. Now the guys are ready for their premiere release on Tetsuo. Fringe is a strong and powerful trancetrack with a hypnotic and catchy melody that fits into every set. Crowded dancefloors will be guaranteed when the DJ drops this bomb. The remix comes from another interesting name: Dima Lysenko a.k.a. D-Mad from St. Petersburg is one of Russias most successful DJs, producers and promoters. His productions have been supported by A-league-DJs such as Tiesto and Armin van Buuren. With his remix he delivers an exciting interpretation of the original, bringing even more energy into it with a clear built up and a strong focus on the melody. Obviously this killer track will be one of this summers hymns.

------------------------------------------------------------------------

Aquile and TeeB ist ein junges und aufstrebendes Trance-Projekt aus der Ukraine. Die beiden Jungs sind in der Szene bereits unter ihrem anderen Alias Smart Apes bekannt. Ihr erster Track Smile wurde beispielsweise von Tiesto, Sander van Doorn und Cosmic Gate gepusht. Nun sind sie bereit für ihr erstes Release auf Tetsuo. Fringe ist ein kraftvoller Trancetrack mit einer hypnotischen und einprägsamen Melodie, der in jedes Set passen wird. Volle Dancefloors sind garantiert, wenn der DJ diese Bombe explodieren lässt. Der Remix dazu kommt von einem ebenfalls sehr interessanten Namen: Dima Lysenko a.k.a. D-Mad aus St. Petersburg ist einer der erfolgreichsten DJs, Producer und Promoter Russlands. Seine Produktionen wurden schon von Top-DJs wie Tiesto oder Armin van Buuren supportet. Mit seinem Remix liefert er eine spannende Interpretation des Originals ab. Dabei bringt er sogar noch etwas mehr Energie in den Track und sorgt für einen klaren Trackaufbau, wobei die Melodie stets im Mittelpunkt steht. Jetzt schon scheint klar: Dieser Killertrack wird eine der Hymnen des Sommers werden.