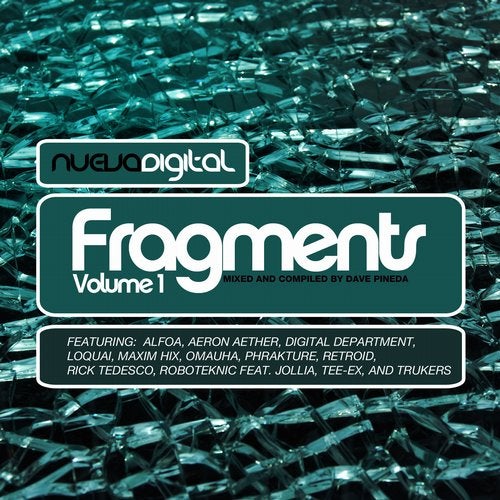 Release Date

2014-01-28

Label

Nueva

Catalog

ND130
For the first time ever, Nueva Digital is incredibly happy to present a progressive breaks
compilation, courtesy of ND AandR and label manager Dave Pineda who is a breaks aficionado.

ND130, 'Fragments, Vol. 1', is a break masterpiece featuring 12 artists; 12 original mixes
; 12 pure originals; and a continuous DJ mix by Dave himself!

First up, Tee-Ex gives us 'Your Perfect Beach (Original Mix)', a floating progressive
melodic track that sets the EP off on the right beat. Then Digital Department [Arseniy Somotov]
, hailing from Russia, provides his heavy, bass-filled rumpus of a tune in 'Transition
(Original Mix)'. Phrakture provides a tune reminiscent of classic breaks discography with
'Sanctuary Gone (Original Mix)', complete with filtered vocals and hard-filtered arps. New ND
artist Retroid gives track #4, 'Fountain (Original Mix)', a haunting and inspired mix.

Aeron Aether follows up 5th with 'Sparks (Original Mix)', a track that questions if you've
honestly heard an emotionally intense breaks track like it before. Maxim Hix and Rick Tedesco
give us pure original tracks 6 and 7, 'Paper Moon' and 'The String Theory'. Both eclectic yet
percussively complex mixes in their own right, these artists pump out otherworldly tracks able
to rock a dancefloor almost purely on their intros alone.

Spanish atmospheric breaks artist, Trukers, gives a heavily modded melodic song [Horizon City
(Original Mix)] that sings with a BT-esque technical production, while track # 10, a arp-filled
rhythmic goldmine, is gifted via Ukraine-producer Omauha [Cherish (Original Mix)].

To round us out, previous ND artist Alfoa is on the hook with 'Typhoon (Original Mix)', a
sporadic, mysterious breaks piece with a lovely breakdown and DJ-friendly arrangement .

Last but certainly not least is Australia's Roboteknic featuring Canadian vocalist Jollia; a sublime vocal
prog breaks track that breathes seamlessly in between progressive and breaks genres to create
just a perfect ode to the melodic genre.

Enjoy!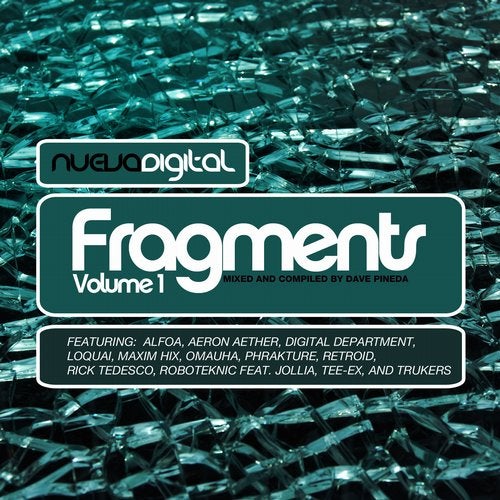 Release
Fragments, Vol. 1
Various Artists

Release Date

2014-01-28

Label

Nueva

Catalog

ND130