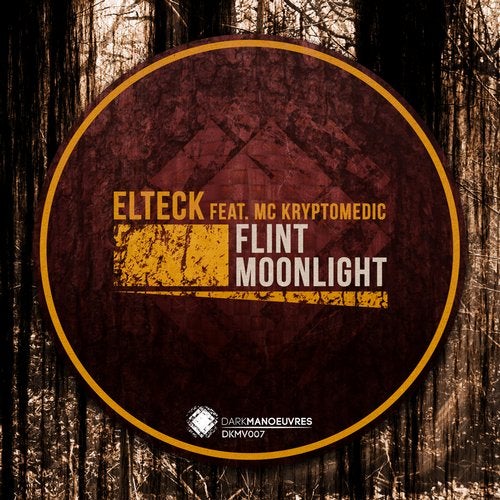 Dark Manoeuvres is back with its 7th release, Elteck's 'Flint' featuring MC Kryptomedic with 'Moonlight' on the B-side. Although still in its infancy, Dark Manoeuvres continues to explore the moody futuristic side of modern Drum & Bass.

The single leads with Elteck's 'Flint' that opens with pumping percussive synths and dub style delay over MC Kryptomedic's toasts before a fat kick grounds the bouncy hi-hats. The track then goes on to showcase the lyrical skill and production capabilities of both parties, with thick honky basses, large mc-ing and a break that runs the rhythm. After the drop the atmospheric swishing of various layers of synths are thrown around the stereo field and give the track a great space before a return to the moody bass and another verse of MC Kryptomedic's hypnotic toasting.

The other track featured on this exclusive digital release is 'Moonlight' another modern brooding Drum & Bass tune. Kicking off with some frantic hi-hats, a swelling bass and some gentle chorus guitar before the beat comes in hard. With the addition of some more other-worldly synth sounds the track really becomes a sci-fi soundscape that is completely mesmerising. Elteck's gentle bouncing melodies and soft guitar swells are placed at odds with a pulsing beat and fat bass that results in a very relaxed but big tune.

Dark Manoeuvres continues to prove its commitment to supplying forward thinking modern Drum & Bass.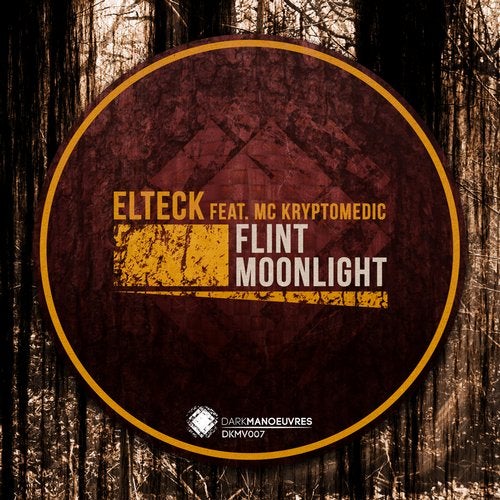 Release
Flint / Moonlight