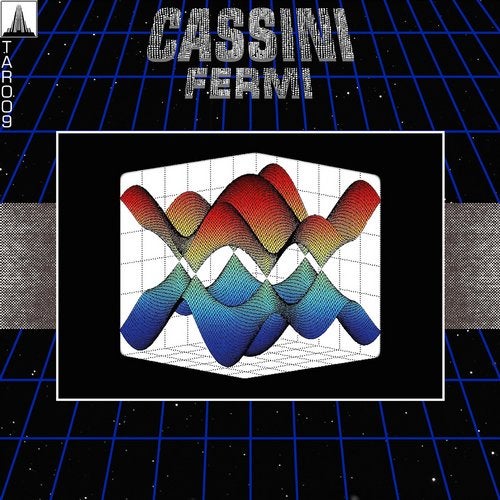 Release Date

2015-08-24

Catalog

TAR009
Having already topped the charts twice now, under our banner, as half of 2ndSun, having been with us from the start, and having grown alongside us, in both repertoire and ambition, Olly Stork has gradually affirmed himself as a key player in the Tessier-Ashpool camp. It comes as no surprise then that we proudly present his sophomore effort as Cassini – a foray into space-age post-grime dubbed "Fermi", after his favorite physicist.

We use the term "post-grime" here with all due deference – by no means do we claim to have happened upon the heir apparent of a genre that is still very much alive, and very much in constant flux. But we are at a loss as to what else we could possible call something that is concurrently grime and not at all grime.

This is especially true of the title track (and it's here were the scientific references are most salient) – as if subject to quantum superposition, its nature is very much in the eye of the observer. The fact of the matter is, Mr. Stork emulated the scientific method of his many idols from the fields of physics, mathematics, and astronomy – with no pre-existing bias, he empirically arrived at the best solution. In other words, while by no means a grime head, a techno head, or any other sort of punter, he's made something that is definitely for the 'eads, and yet can only really be classified ex post facto: lush, dramatic chords that seem to have spawned from Vangelis' CS-80; acidic flourishes galore; the drum sparseness & dryness and the overtly digital melodies of eskibeat; the structure and progression of modern techno. "Fermi"'s companion piece, "Threatless Ace", continues and reinforces this singularly viable concatenation of such disparate strands of electronic music, while foregoing the pomp and circumstance of the former in favor of a leaner club tool build.

"Lemsippin'" is, simply put, an uprooted techno belter, and a missing link between Cassini and 2ndSun that would seem instantly familiar to (and would be instantly effective for) fans of the latter's "Control" banger from back in April.
Lastly, my Optimix TM of "Fermi" is a cheeky push of its grime elements into the realm of the very obvious, yet without the loathsome rehashing that usually comes with that in the hands of lesser (or more shameless) artists. What I did was try to channel the 2004-ish energy and "production methodology" of grime from scratch, while enriching the original track's narrative with sound design that timbrally suggests outer-space phenomena.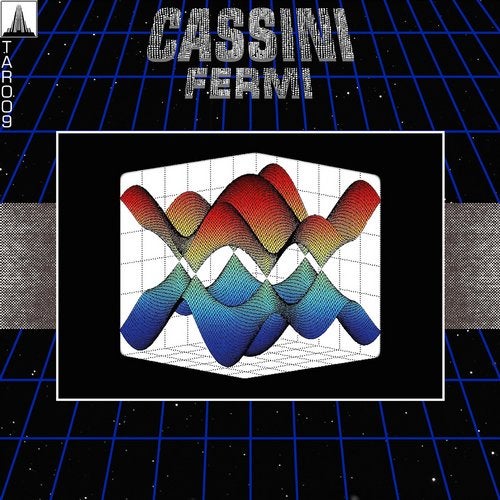 Release
Fermi
Release Date

2015-08-24

Catalog

TAR009