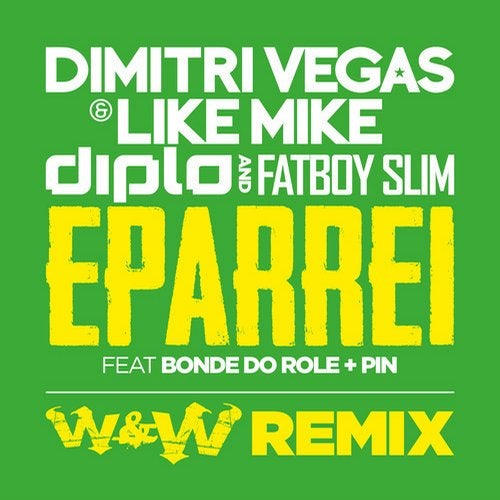 DIMITRI VEGAS & LIKE MIKE TEAM UP WITH FATBOY SLIM AND DIPLO TO PRODUCE EPARREI, THE BRAND NEW SONG FOR FATBOY SLIM PRESENTS BEM BRASIL

They feature alongside the likes of DJ Fresh, Gregor Salto, Psychemagik, Claude VonStroke, Joey Negro and Fatboy Slim himself
Belgium Electro-House duo, Dimitri Vegas & Like Mike has collaborated with Diplo & Fatboy Slim to produce a song for the Fatboy Slim curated album, Bem Brasil. Eparrei is an un-paralleled slice of electro mambo, fusing cutting edge EDM with the sounds and culture of Brasil.
This new summer anthem also features, Brasilian electro funk group, Bonde Do Role who unique take on the local funk carioca has seen them play to huge crowds in South America and support the likes of CSS. All this combined creates an anthem destined to scorch dance floors across the world, and also perfectly captures the tone and spirit of what Fatboy Slim has aimed for with his curation of the Bem Brasil album, a synthesis of the best of dance music and Brasilian vibes.
The award-winning brothers have become leading lights in the new wave of international dance music currently taking the planet by storm. Having broken out of the Belgium scene in 2007, they have since risen to become the hosts of the legendary Tomorrowland (and TomorrowWorld) Festivals, while also releasing huge global dance floor hits such as Mammoth, Wakanda, Ocarina and most recently Tremor together with teen phenom Martin Garrix. In the past 12 months the brothers have amassed 8 Beatport # 1 records including a remix of Fatboy Slims Eat, Sleep, Rave, Repeat to start 2014 with.
Fatboy Slim is returning in 2014 to curate a unique compilation album which includes remixes of classic Brazilian songs such as Felguks remix of Jorge Ben Jors Taj Mahal, as well as brand new tunes by some of the worlds finest contemporary artists like DJ Fresh, Gregor Salto, Carl Cox and Greg Wilson

Fatboy Slim has had a long love affair with Brazil, its people and its culture, having DJed there many times including to 100,000s of people at Salvador carnival in Bahia (on the back of a trio no less) and even in Brazils version of the Big Brother house. It was this love which inspired him to work with the prestigious Decca Records on creating a soundtrack to this years biggest summer event.

With weeks left before the first time ball meets boot in Brazil, Fatboy and his compatriots are here to get the party started early.

Check out this exclusive W&W remix!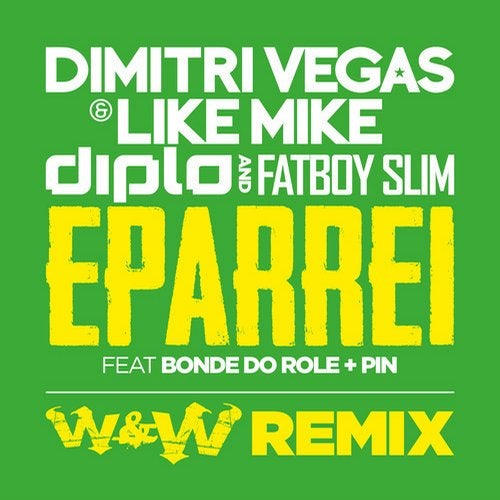 Release
Eparrei