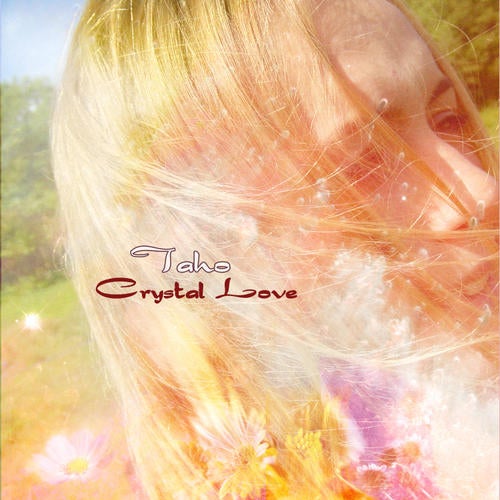 Release Date

2009-12-01

Label

Lumina

Catalog

LUMINA012
After his releases on Ovum, Delsin, Fcom and his appearances on Ministry of Sound, Global Underground, Renaissance, Nervous Records and even on the last Buddha Bar, Taho returns with a beautiful new odyssey.

Crystal Love is a journey into electronic textures, soulful dimensions and crystal landscapes.

"Iulia Temple", "The Hybrids" and "Butterfly" have been reworked for this Album which has been available earlier this year for only 100 downloads, reserved for fans only, and in a slightly different version.

Taho shows us again his deep Detroit Techno influences with tracks like "Iulia Temple", "Cosmic Voyage", "Crystal Love" and "Butterfly".
The rest of the album is full of chill out and ambient references such as The ORB or Steve Roach.

Enjoy this journey into those luminous worlds that Taho always loves to take us to.


Selected feedback:

Behrouz (Global Underground, Nervous, Yoshitoshi, Armada,)
Great album, will test them and i will use this for my new radio show as well. full support. thanks

Laurent Garnier (F com)
another stunning work from the Frenchman. Will play out , present on the radio and support everywhere .....Bravo Monsieur Taho

Slam (Slam/Soma)
very nice techno - beautiful ambi. tracks and tougher dancefloor shit - very cool album

DJ Yellow (Composite)
really enjoying this album... beautiful work....a proper album in a old school way....my g-fav for dj will be crystal love ... full support dj yellow

Karotte (Karotte)
again a great album from taho. great deep melodic techno. full support.

Claude Young (Cynet-Media)
A fantastic journey into the depths of melodic techno. The album many of us have been waiting for for a long time. Original, soulful and beautifully crafted by one of the genres masters Taho! Brilliant release!

Eelke Kleijn (Outside the Box / GU)
First impression is excellent. gonna take some more time to listen closely but the album definitely has my support.

Angel Molina (SonarMusic)
taho has my support from many years ago, and still. His detroit tech does really for me. Thanks so much!

Gabriel Ben
nice works here, some really good stuff! like the variety of techno you provide in this complete album. will play some for sure!

Tony Rohr (Plus 8, Cocoon, Drumcode)
Very Detroit... excellent production quality.

Jason Wohlstadter (Proton Radio)
Prolific. You shouldmake a mix of the entire thing for us to air on Proton.

Sonic Union (Lowbit, GU, Proton)
Superb album! Will go into both my iPod and my record bag!! Excellent work!

Arthur Deep (Proton, Silk)
Taho is one of my favorite producers at this moment,deep and solid , emotional and great produced tracks! and album from him is a great present for some techno lovers! thanks!

Rob Warner (Our House Magazine)
Solid stuff. I'll be playing a number of these in my sets and the whole album will make for a nice listen in itself!

Giorgos Gatzigristos (Manual, Bedrock, Kompakt)
Amarylis, Crystal Love, Cosmic Voyage and Emerald Landscape: these will all work very well in my DJ sets. Quality stuff, terrific album package!

Dibby Dougherty (Yello//Baroque)
Great album, has everything an artist album should have-love it! especially the chilled tracks :)

Emill de Moreu (Tapas recordings)
I´m just starting to listen to all this tracks and this is music how is ment to be,an amaizin production work,beautiful sounds and the vive from the whole album is simple marvellous,those ones are the ones you listen again and again and never get tired of them,clasics from tomorrow! yeah big support!

Dana Bergquist (oh!)
Fantastic album, marvellous stuff...Thanks alot! Favourites beeing all goodies are Amarylis and Cosmic Voyage...Brilliant!

patrick chardronnet (pokerflat)
amazing album beatiful!!!!

Greg Gow (Restructured/Transmat)
An amazing group of tracks!!! Amarylis, Emerald Landscape, and The Hybrids are sum of my favs.....Thx for this full support.

Lee Holman (Ferox,Nightvision,No Territory Radio Show.)
TRUE TECHNO SOUNDS! will use for no territory radio ....

Nacho Marco (Loudeast, Om, Pacha)
Love it. Full support.

Ricky Ryan (warungclub / bringthebeats / sickwatona)
this album is wicked! many songs i will play for sure the atmos in hybrids kills me :) massive on a floor taho a legend

Jean-Jérôme (Radio FG)
Le maitre de la techno à la 'Détroit" vient encore de sévir! Pour le meilleur bien sur! Bravo Mr Taho, de mieux en mieux ton son...

Jürgen Driessen (PlusMinusRecordings/Mutekki)
I really love some of the tracks. Very nice ambience and very well produced.

Still Rob G / HearDis (Om / Chillin / Endup / Mighty / Mezzanine / Triple Crown)
Feeling this whole album. Amazing melodies and textures. Really takes me back to when I fell in love with electronic music. Full support.

Future Beat Alliance (Delsin, Versatile, Eevonext)
Stunning . .. lush and warm melodic techno.. yes please , right up my strasse . .. thanks so much for this.. love it thank you X

Satoshi Fumi (Urbantorque,Klik,Outerspace)
love Taho's sounds.fantastic trax:)full support from tokyo.

Mateo Murphy (Turbo)
Some beautiful tracks on here, can't wait to load them into my traktor and my ipod!

Sasha Le Monnier (C.O.U. Muzik)
This is such a wicked album, soooo nicely put together and production is spot on, love it! ...will support :) x

Luciano Pizzella (Italic, Saw, Factor City, Fortek, Dogtown...)
Wow, surprising great album. I'm in love with the detroit vibe (crystal love!). Thanks a lot, for sure I'll play it and talk well about this release. 9/10

Anil Chawla (Global Underground, Cr2, Saved, Vapour)
Really really smooth sounds, liking Crytal Love but The Hybrids has been a favourite of mine for ages... Really nice album, thanks.

Subotic (Nightvision\Dmom)
Very nice stuff!!!Will play out a couple of tracks like Emerald Landscape and Amarylis for sure.

Koljah (Vidab Reords)
Taho's Tracks always have been something special for me... Great to have it now in album format. Full Support - Great Album. Thx...

subsky (urbantorque, progcitydeeptrax, nightdrivemusic)
great album, deep, dreamy & lovely stuff..crystal love is my fav..thanks!

Retroid (Morphosis, Ego Shot, Dusted Breaks, Proton)
Very nice and dreamy album!

East Sunrise (Particles)
Very best album, amazing stuff!!

Matt Rowan (Proton,Baroque)
Loving this package - so much thought and effort. A real pleasure to listen to.

Mindz Kontrol Ultra (Composite Rec)
Deep and Spacy, the way I love it! Cant pick a fav...Full support!!