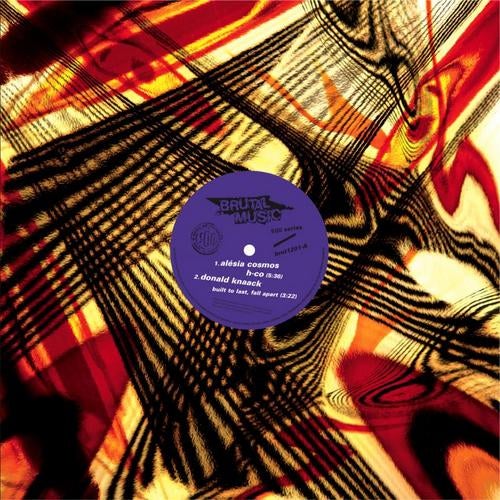 Release Date

2010-12-13

Label

Fat City

Catalog

BRUT1201
The is the first part in the Brutal Music 500 series. A set of 12" releases limited to 500 pressings in which we're expanding on the direction of our Brutal Music imprint. We have releases lined up from Cherrystones, Gaslamp Killer, Dom Thomas & Black Lodge.

However the first release features 3 obcurities chosen by Dom Thomas and are in much the same vein as the selections for his Brutal Music mix cds such as "Synthetic Soul & Other Junk". A superb mixture of funky, cosmic, psyched-out, proto-house sounds.

Firstly we "HC0" initially released in the early 80's by French experimentalists Alesia Cosmos. "HCO" is a mesmerising production blending loose woody percussion with heavily phased guitar and vocals, melded by reversed tape loops. Next is "Built To Last, Fall Apart" by Donald Knaack. In the late 60's - 70's Donald was a percussionist in the Louisville Orchestra & Buffalo Philarmonic. But for the last 20 years (after working with John Cage) he has been writing and recording music made exclusively on recycled materials. He builds his own instruments and calls the resulting compositions "Junk Music". "Built To Last.." is taken from an album of the same name and combines metallic percussion with a rumbling sub-like elastic-bass creating an excellently esoteric mix of techno, funk & dub.

Side 2 is taken up by an epic 13 minutes of "Voodoo" by New York post-punk band, Indoor Life. Originally released on Celluloid in 1981 "Voodoo" has heavily funky bass & drums with deeply dubbed out brass & synth & a mournful Bryan Ferry-esque vocal. The bands self proclaimed influences of Talking Heads, Roxy Music & Pere Ubu are clearly evident.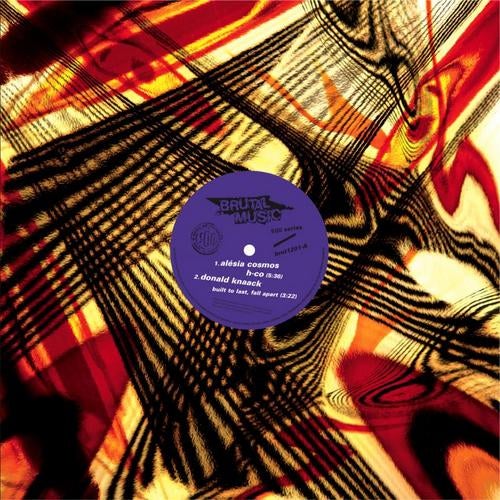 Release
Brutal 500 Series - Part 1
Release Date

2010-12-13

Label

Fat City

Catalog

BRUT1201