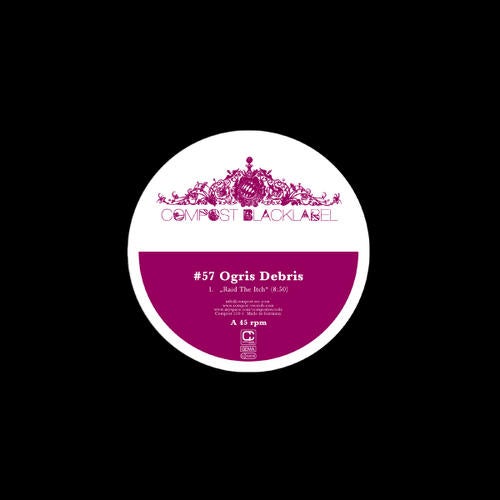 Release Date

2009-10-30

Label

Compost

Catalog

CPT3391
Amazing feedback on the Ogris Debris G-Thong Compost Black Label release in 2008 headed in an int. exposure, boombastic remixes, well, a buzz for the Vienna based and crazy live outfit. (see live footage on Ogris Debris or Composts myspace sites)

Daniel Kohlmeigner and Gregor Ladenhauf aka OGRIS DEBRIS - two really bad pranksters, or how they say in Austria: "Lausbuam, brought a new fresh variation of house music into Viennas underground club scene and it seems nowadays into the world. Lot of gigs , more releases, remixes were following the Black Label release, a tour in Japan is in the pipeline.
Armed with laptop, an arsenal of wisely chosen machines and a huge portion of pure Austrian charm, Ogris Debris seek for that special funk within the 4-to-the-floor beats. Production-wise they are on the roll, too: after a highly acclaimed release on Compost Black Label in 2008, two new 12 on Compost and Estrela are in the making, expected to hit the floors soon. Recently they have participated in a Joseph Haydn remix project for Deutsche Grammophon, following those footprints of Carl Craig and Moritz von Oswald.
The youANDme remix here is a bomb. See very early feedback by Loco Dice, Karotte et cetera below. Their new track Raid The Itch (h can we translate as Kampf dem Juckreiz) is Vienna dope, too and rising star Dorian Concept contributed a special spezial remix in his own broken manner.
About youANDme aka Two_EM and el loco live/Berlin:
They have both been working in the music industry as DJs and producers since 1995. They like to play several styles in one set and you can definitely expect not to be bored when you hear them play. A big step for them was the establishment of an own label and therefore youANDme. Created ROTARY COCKTAIL REC in 2004, 2006 a mysterious secret label. 2008 was a successful year for the guys, they started ORNAMENTS MUSIC and youANDme released records, they got fantastic praise and recognition. DJs who supported the records are: Sven Vth, Richie Hawtin, Ricardo Villalobos, Loco Dice, Laurent Garnier, Karotte and many many more.

About Dorian Concept:
Fans of PREFUSE 73, FLYING LOTUS and other electronic hip-hop producers should really take note of the new beat-smiths tearing up soundsystems all over the world: DORIAN CONCEPT. Performing at this year's Gilles Peterson Worldwide Awards and having his debut album just about to drop, Dorian is being tipped as one of the biggest and most important beat makers of 2009 already
Producing some of the freshest and craziest music at the moment, his skills on the Micro Korg are unmatched, amazing audiences everywhere with his mad feeling for broken grooves. Some of his home-made videos on Youtube - posted under the name yorktownrecreation have had almost million views to date, and his incredibly sought after vinyl releases are beginning to become impossible to find!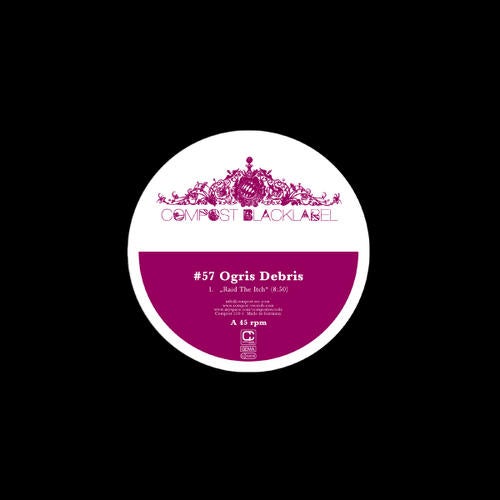 Release
Black Label 57
Release Date

2009-10-30

Label

Compost

Catalog

CPT3391