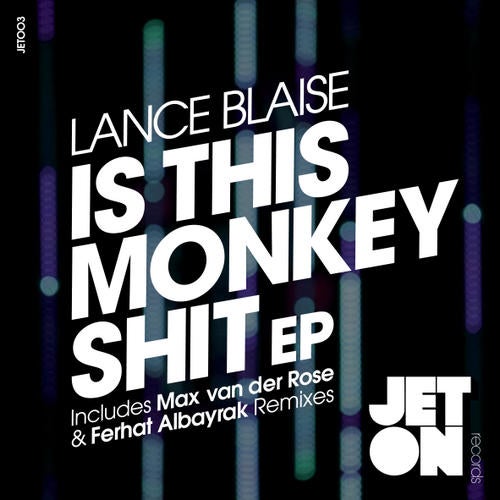 The third release of Jeton Records, originally based in Istanbul and with a branch in Berlin, owned and managed by Turkish Techno Player Ferhat Albayrak, welcomes the new ambrassador of US Techno Scene Lance Blaise with Max Van Der Rose and Ferhat Albayrak Remixes.

Lance Blaise, the head of Respected Teggno Records and ex-duo of Tattoo Dedectives, is considered one of the most important representatives of modern US Techno sound, with his distinctive style and unique compositions, joined to Jeton Team with a massive track, Is This Monkey Shit. When you first listen, you easly understand that it features all the elements of modern Techno Hit, fat kicks, noisy Fx, dark vocals and weird basslines and also you get addicted to the track all the way you listen. Wicked first release of Lance for Jeton and won't be the last of course.

Max Van Der Rose, Jeton Berlin representative is a very well known name in the industry as the head of Drum Connection, the Berlin based drummers band touring the world from Indonesia to NY who managed to play at the main stage of Berlin Love Parade 2007. His remix as it used to be, his trademark style, uplifting, perc driven, complicated and outlaw.

The Remix of Ferhat Albayrak is a promising track of Ferhat again, built for Funktion One Sound Systems, big huge kicks, delays, breaks and mutation of dark vocal. Suitable for festival use.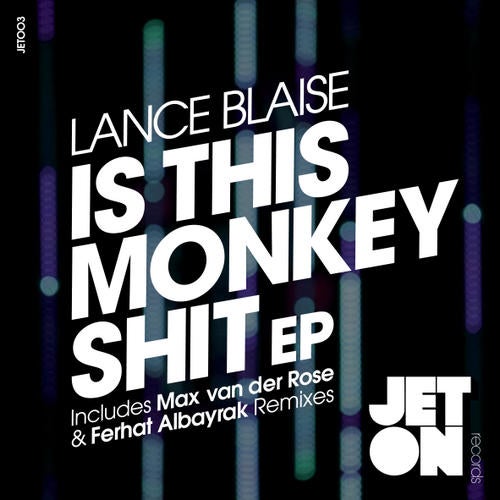 Release
Is This Monkey Shit EP