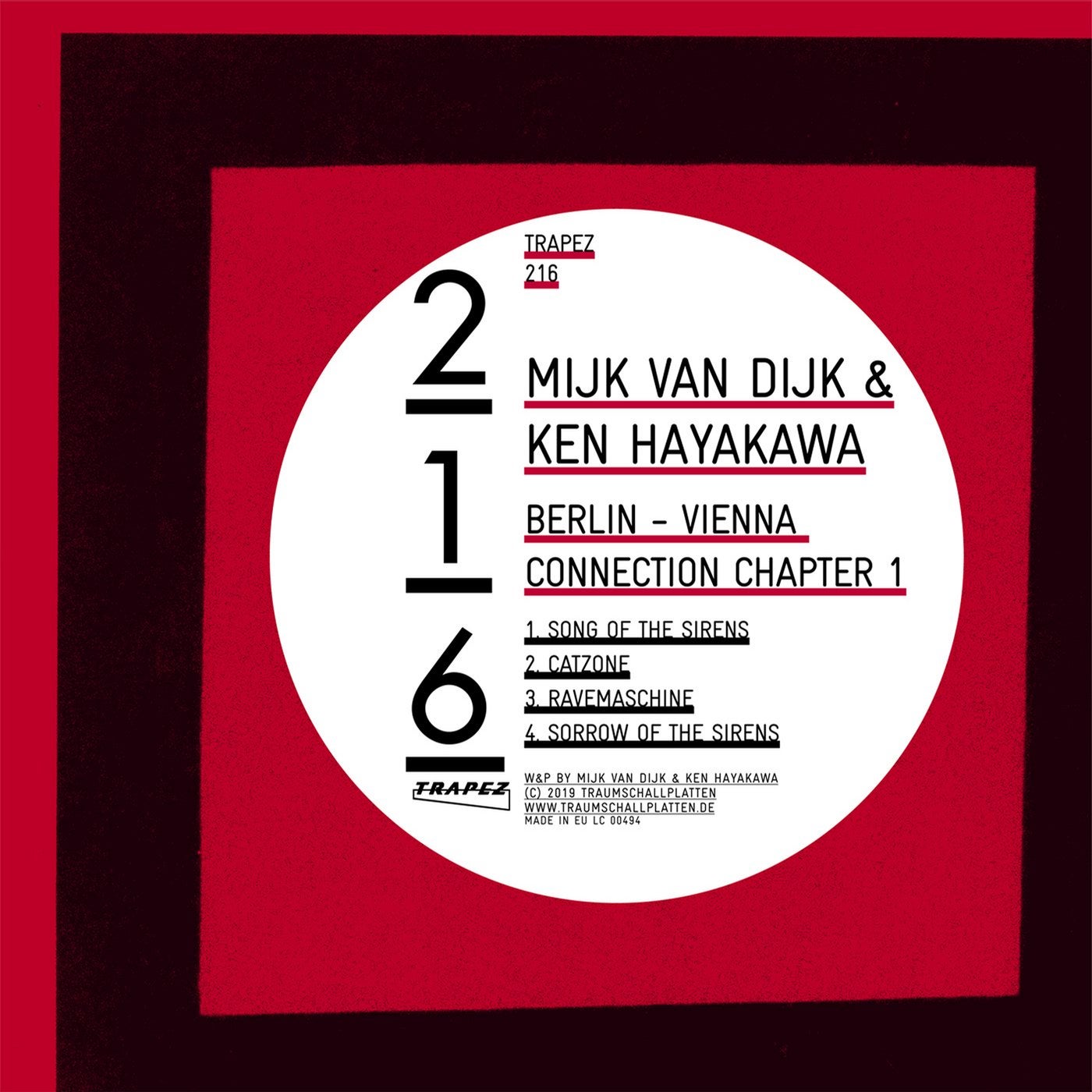 Release Date

2019-09-13

Label

Trapez

Catalog

TRAPEZ216
To refer to the original 90ies Berlin techno scene without mentioning Mijk van Dijk is impossible.He grew up with and formed the music of that time and has often gone one step beyond, exploring different music styles, art forms and cooperations.

Mijk has produced with and for a diverse number of artists, including DJ Hell, Claude Young, Takkyu Ishino, Thomas Schuhmacher, DJ Rok, Tanith, Cosmic Baby, Rob Acid, Tom Wax, Dr. Walker, Rummy Sharma and so many others.
So we are happy to present his latest corporation with Austrian DJ and producer Ken Hayakawa, the upcoming new star from Vienna, who has been releasing on labels such as Audiomatique, Upon You, Gigolo and his very own Schönbrunner Perlen.

Together they both unwrap a box full of techno roots and created four musical monsters for Trapez.

The opening track "Song Of The Sirens sticks out as a real rave anthem.
Imagine "Klang der Familie combined with "Gravitional Arch of 10! This track might stick to your mind for longer. It kicks off with a twisted devilish hooky synth-sequence and there is an instant feeling that something special is going to unfurl. When a siren sounds joins in with an immense panoramic brutality, you know the journey is on its way.
Beside that powerhouse quality, "Song Of The Sirens hypnotizes like the famous sirens in the Greek mythology, that lure those poor souls into doom, who dare to listen to their seductive chants.

"Catzone is launched also with an impressive polyrhythmic pressure synth sequence, settles into the groove which underlies the hypnotic level of the track. But don`t be mistaken, the moment comes when this track climbs up to the next level to become a melodic anthem.

Ravemachine is a fantastic, much more warped and deeper track. Its narrative quality is exposed in a journey like fashion, addictive and soothing. Technically it features a nice transition from very silent moments to lively moments and back to more quiet passages. Superb.

"Sorrow Of The Sirens rounds off the EP with an intro version of the opening track featuring the menacing siren sound with an electro beat. Mijk likes to use this as an intro in his recent DJ-sets, looping the siren until finally the beat kicks in.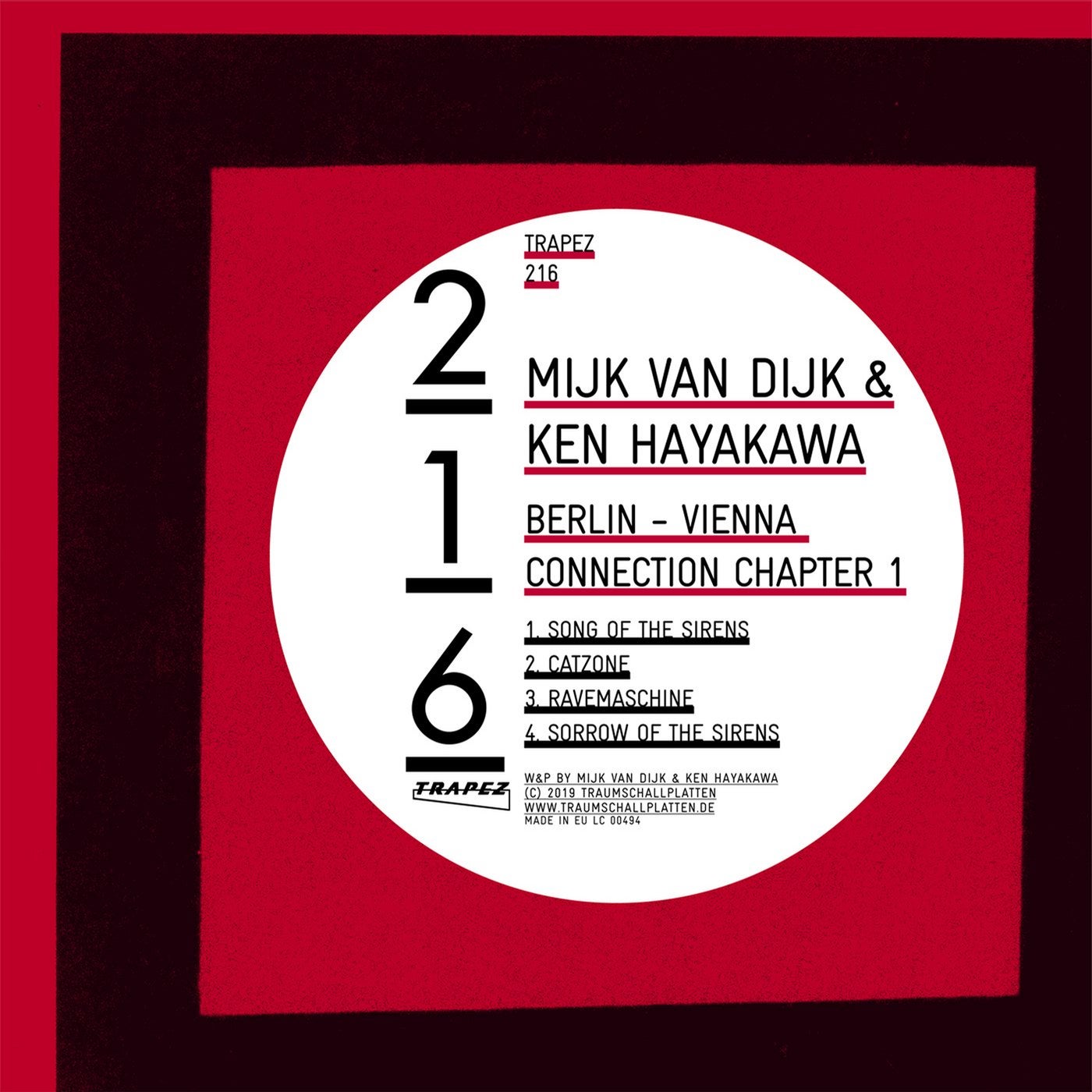 Release
Berlin - Vienna Connection Chapter 1
Release Date

2019-09-13

Label

Trapez

Catalog

TRAPEZ216