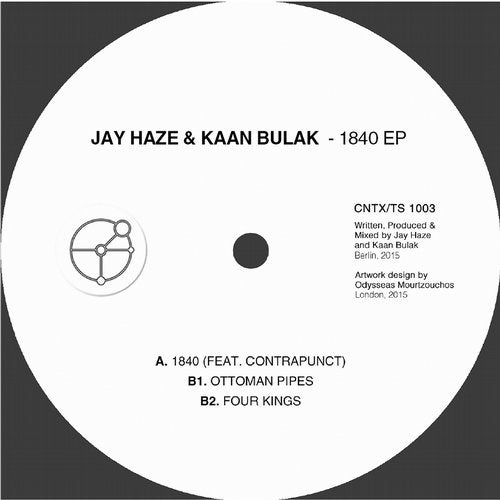 Release Date

2016-09-01

Catalog

CNTXTS1003
The opening A side track ''1840'' (feat. Contrapunct) is the result of taking a violin built by Jean-Baptiste Vuillaume in the year 1840, played by our in-house virtuoso now known as Contrapunct and making a sample kit / sound kit with it Yes, this means all the sounds you hear on this song are sourced from an old and beautiful violin. Using original recordings combined with different manipulation techniques, the trio deliver to the plate over 12 minutes of intensity. One can explain it like this perhaps........... You are high in the blue sky walking a high wire over an ocean of beautiful coral reef, still maintaining balance, but looking down at the view beneath and thinking ''if i got to go- there cannot be much better ways!''
You safely reach the other side, then turn around and walk the wire back, home safe.
On the B1 we have Ottoman Pipes. A Jamaican analog synth made its way to our studio just before being shipped off to sea again - after sitting with it for hours, we couldn't help but turn every knob on it and record at the same time. I guess this about explains the synth works, but to be a little strange and not wanting to sound too commercial we just had to bring in the Darbuka and let Kaan release the beast inside via nicely played eastern drum riddims. On the B2, ''Four Kings'' delivers some Miami booty bass! This is modular bass amped with a nicely saturated/almost distorted riff that keeps rolling, and rolling. Probably the heaviest track to the ep and one that will register in tone with older Contexterrior releases of the past. True to the other - each sound is very well placed and meticulously panned for a nice stereo listen.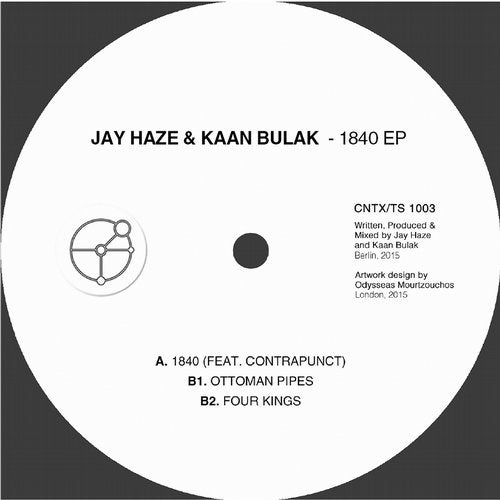 Release
1840 EP
Release Date

2016-09-01

Catalog

CNTXTS1003