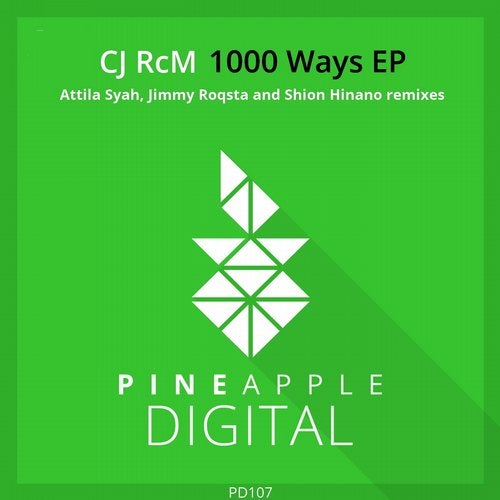 We bring you back CJ RcM with his much acclaimed single,
'1000 Ways', and remixes from PD regulars, Attila Syah,
Jimmy Roqsta, and Shion Hinano.

1000 Ways (Original Mix)

An amazingly euphoric arpeggio accompanies the most succulent of plucked guitar strings, in Cj RcM's "1000 Ways". As the track progresses, the air is further peppered with more uplifting arpeggio's and divine melodic synths, this is one that captures your attention.

1000 Ways (Attila Syah Morning Paradise Remix)

Atilla Syah is up next on the EP, with their "Morning Paradise" remix. Apparent, yet faint, vocal samples are added, giving a much more visual experience in this chilled out sunrise mix. More arps and more calming euphoric elements have you thinking of 1000 ways to dip your toes in some sand this summer.

1000 Ways (Jimmy Roqsta Remix)

Our next remix of "1000 Ways" is by Jimmy Roqsta. Pineapple Digital family all present, this remix is a perfect compliment to the already stellar line up on the EP. Much more varied in presentation of the main lead, it's dancey, uplifting, and a great one to heat up that dance floor, or drive with the windows down. Either way this one is vital to accompany one on their journey through life.

1000 Ways (Shion Hinano Remix)

Lastly on this 1000 Ways EP, and certainly no stranger to Pineapple Digital, is Shion Hinano, who brings to us one solid hard hitting progressive house tune. Clean and concise thumping bass lines drive alongside the mellow chordplay. Shion Hinano has also taken liberty to create an almost underlying jungle vibe with the rapidly padded drum and percussion element, which creates an all around great relaxing and upbeat tune for anyone's enjoyment.

We hope you enjoy!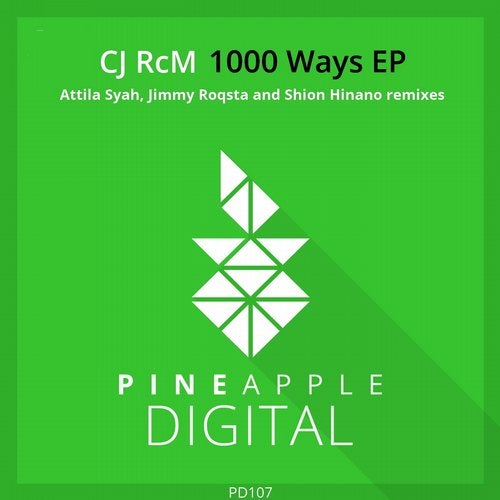 Release
1000 Ways