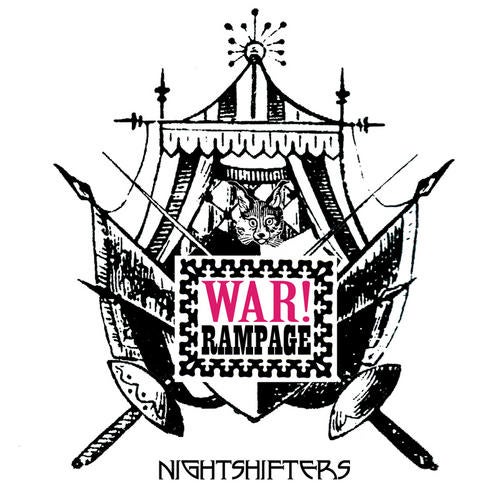 Nightshifters come back with a storming new Ep by Chicago's own Rampage! Part of the Ghetto Division crew along side Rob Threezy, Charlie Glitch and MaddJazz, Rampage is out for blood with this second ep: War. He's taking on dubstep, putting a Bmore update on house, making a stop at the rave, and bringing all sorts of new sounds to the party!
The Ep starts with the hybrid title track "War", a rollercoaster of a tune swerving between rave and moody dubstep but over a skeleton of urban claps and kicks. "Loving You Is Easy" builds on the emerging house-Bmore style Rampage and his crew are known for, while "GTFO" is a stomper with thunderous synths and sampled shouts. "Southside Anthem" brings it all back to the neighborhood with Bmore trumpets and enough bass to shake the L Train.
We got some badass remixes too. The Italian duo Blatta & Inesha turn "War" into a galloping kuduro-fueled, rave-siren wailing beast of a track. While Manchester's Heavyfeet drop 2 remixes- They add a bit more P.L.U.R to "Loving you..." and then push "War" over the brink with a full-on Drum and Bass remix! Whoa! Didn't see that coming, eh?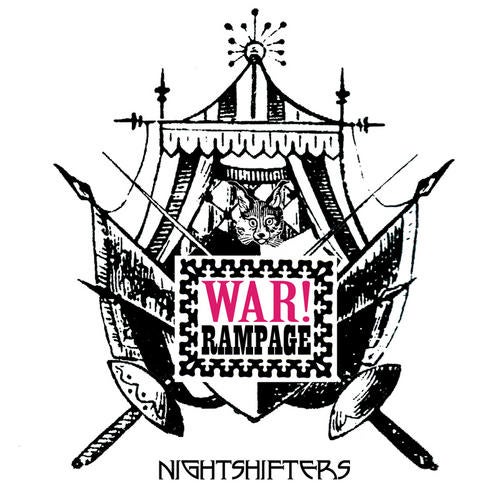 Release
War EP